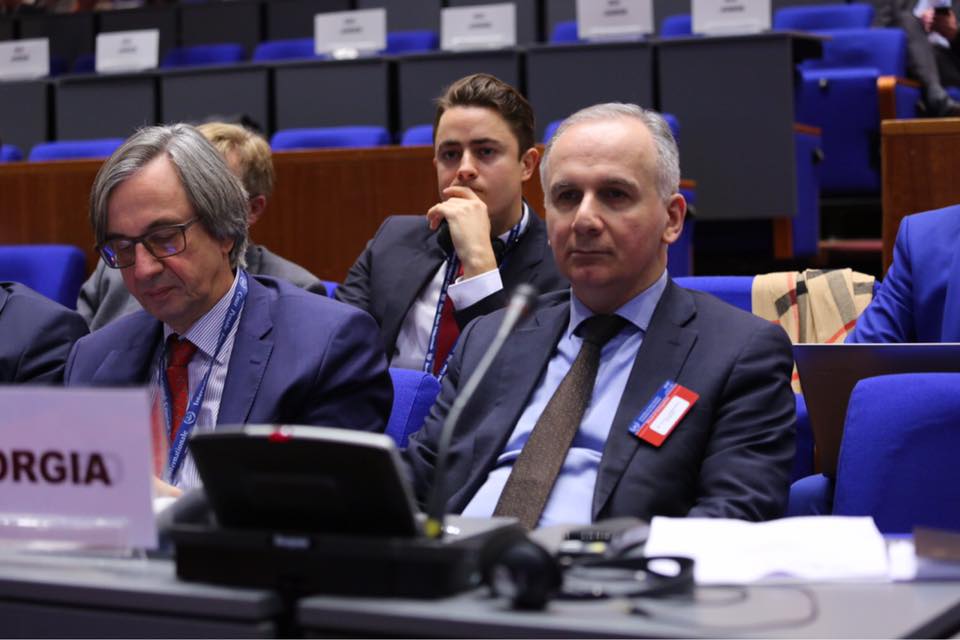 Georgian Deputy Justice Minister elected in Directorate of ICC Fund for Victims
Gocha Lortkipanidze, Georgian Deputy Justice Minister has been elected in Directorate of Fund for Victims of the International Criminal Court (ICC).
He was elected with the support of representatives of 123 countries. The Directorate consists of 5 members and the mandate of the person on the post is for 2 years.
According to Justice Ministry, Lortkipanidze is the first Georgian person who was elected in the fund with the quota of East European countries. He replaced a representative of Bosnia-Herzegovina on the post.
As Justice Ministry reports, the election in the Fund of Victims gives the possibility to Georgia to be involved into issues related to the needs of victims and the inflicted damage to them in different countries including Georgia.