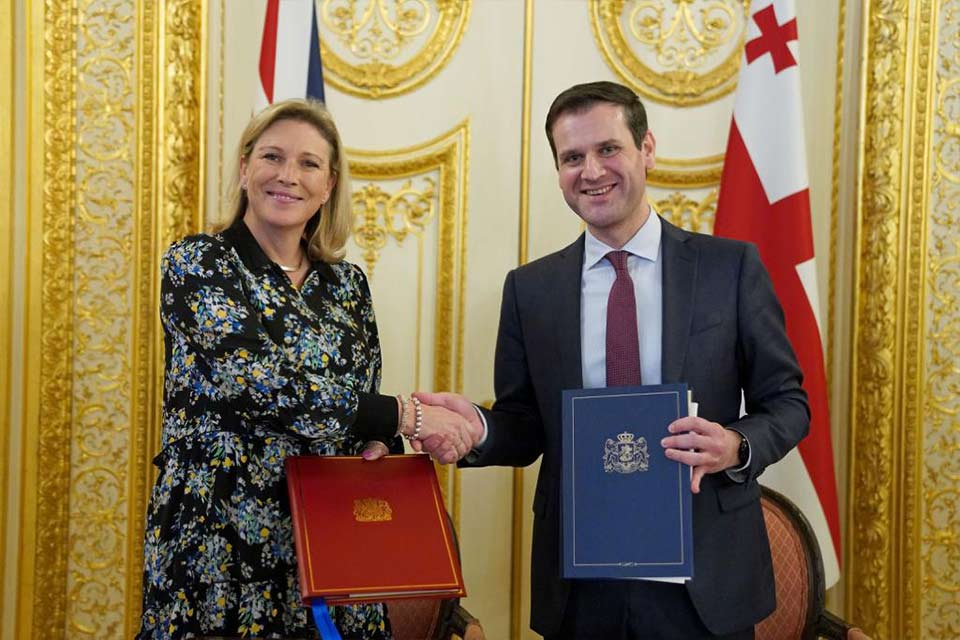 Georgia, UK sign Air Traffic Agreement
Georgian Deputy Economy Minister, Genadi Arveladze, and British Minister for Aviation, Maritime and Security, Charlotte Vere, on Friday, signed an Air Traffic Agreement within the eighth round of the Wardrop Dialogue in London.
As per the agreement, airlines are permitted to choose their own pricing, capacity, and frequency. Additionally, it will regulate crucial topics such as flight safety and aviation security, assignment of rights, airline designation, use of the Chicago Convention, airline codes, etc.
According to Charlotte Vere, "by working together, we will increase connectivity for UK and Georgian airlines, supporting tourism, trade, and investment opportunities between our nation."
Genadi Arveladze pointed out that the agreement would contribute to implementing regular air transportation between Georgia and the United Kingdom, as well as expand free trade, and boost economic ties and tourism.
Deputy Minister noted that Georgia has already signed similar agreements with a number of partner countries, including Israel, China, the Republic of Korea, India, the United Arab Emirates, Bahrain, Qatar, etc.
Brexit prompted the need for bilateral air traffic agreements between the countries.
📢 Today I met @GenadiArveladze to sign a new UK-Georgia air services agreement 🇬🇪🤝🇬🇧 By working together, we will increase connectivity for UK and Georgian airlines – supporting tourism, trade and investment opportunities between our nations 🛫 pic.twitter.com/0htNYeOw2f

— Charlotte Vere (@CharlotteV) January 26, 2023