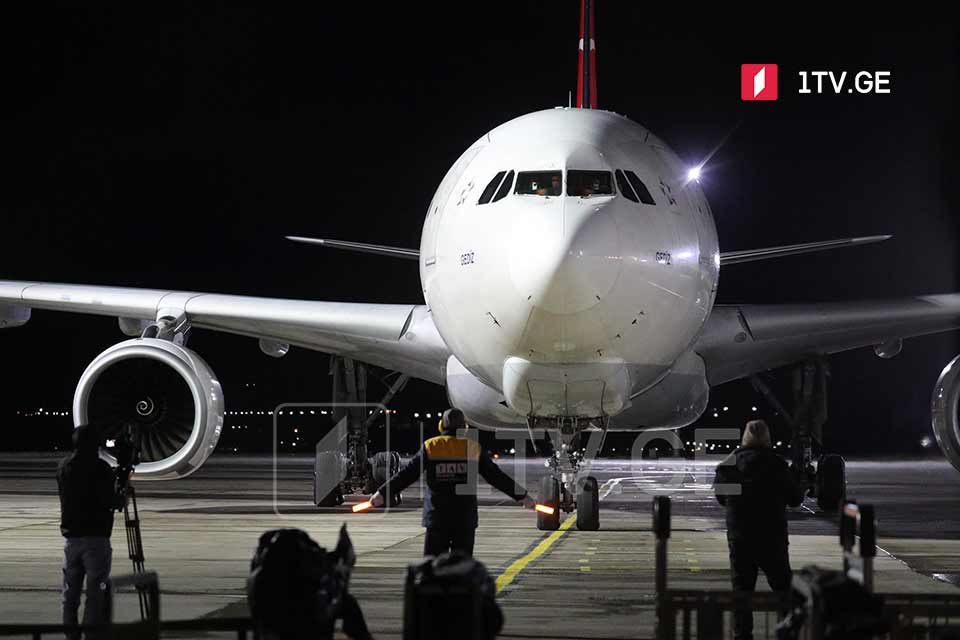 Georgia receives 29,250 doses of Pfizer vaccine
Georgia received 29,250 doses of the Pfizer/BioNTech COVID-19 vaccine on Thursday.
The Pfizer vaccine that requires ultra-cold storage will be available in four clinics in the Georgian capital Tbilisi, one in Kutaisi and one in Batumi.
Medical workers, and citizens over 65, will be able to choose between AstraZeneca and Pfizer vaccines.
Deputy Health Minister Tamar Gabunia and Head of the National Centre for Disease Control and Public Health (NCDC) Amiran Gamkrelidze will hold a briefing today at noon.
Georgia received the first batch of 43,200 doses of AstraZeneca/Oxford vaccine on March 13. Additional 86 400 doses of AstraZeneca/Oxford vaccine will enter Georgia in April.
Georgia's vaccination plan envisages immunizing 1.7 million citizens, or approximately 60% of the population aged 18 and over the end of 2021.