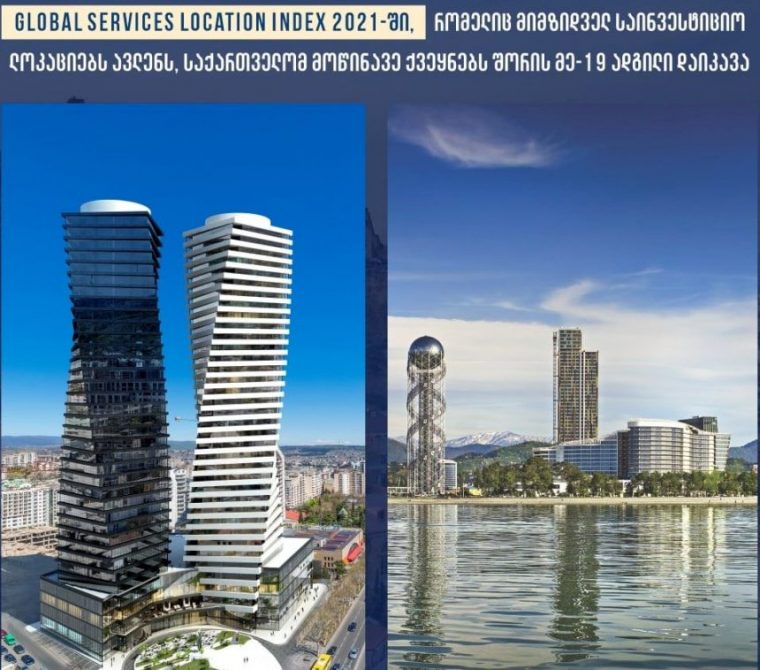 Georgia ranks 19th in 2021 Global Services Location Index
Georgia ranked 19th in the 2021 Global Services Location Index prepared by the global management consulting firm Kearney. The index evaluates location attractiveness in business and technology services.
The 60 countries were selected for the ranking based on corporate input, current remote services activity, and government initiatives to promote the sector. They were evaluated against 47 measurements across four major categories: financial attractiveness, people skills and availability, business environment, and digital resonance.
Kearney positively assessed the successful debut of Georgia.
"Georgia is at the crossroads of Europe and Asia and posts competitive rankings on financial attractiveness, workforce skills, and business environment. It is ranked 7th in ease of doing business. Its labour market is flexible, with literacy rates close to 100 per cent and about 60 per cent of the population living in metropolitan areas," the report reads.
According to the Produce in Georgia Agency, Georgia's positioning in the Global Services Location Index ranking will further stimulate the interest of international investors in the knowledge-based industries.