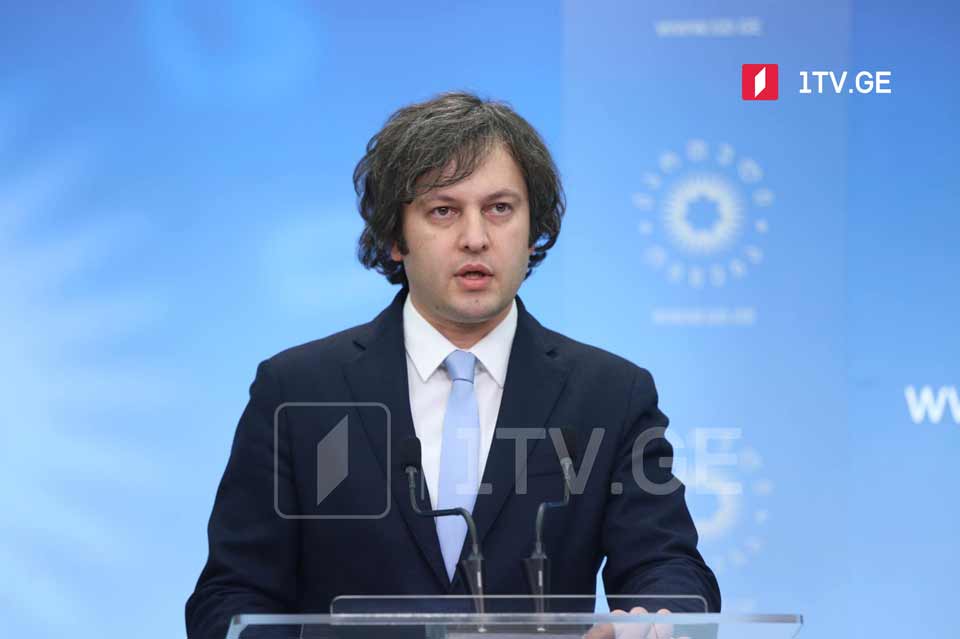 Georgia might have two delegations visiting Ukraine, MP Kobakhidze admits
Georgia might have two delegations for the Ukraine visit. The ruling Georgian Dream party Chair Irakli Kobakhidze admitted Wednesday that it is up to the Parliament Speaker to staff his delegation, while other parliament members are also allowed to visit.
Earlier today, Georgian Parliament Speaker Shalva Papuashvili confirmed his readiness to leave for Ukraine on invitation from his Ukrainian counterpart Ruslan Stefanchuk.
The spat between the Ukrainian and Georgian governments sparkled since the Russo-Ukraine war. Ukraine's Charge d'Affaires in Georgia said earlier he had invited Shalva Papuashvili to visit Bucha.
Shalva Papuashvili rebuffed to visit Ukraine on April 8, dubbing the invitation "improper" as the issues between the countries, including "unfounded accusations of smuggling, or blaming Georgia in taking advantage of Ukrainians' hardship, remain unclarified."
Ukraine's Stefanchuk Monday slammed Papuashvili, saying, "is it appropriate to call "inappropriate" an invitation to come to a friendly country and see its plight, share its grief, and express words of support?" Stefanchuk stressed, "a friend should do this without an invitation."