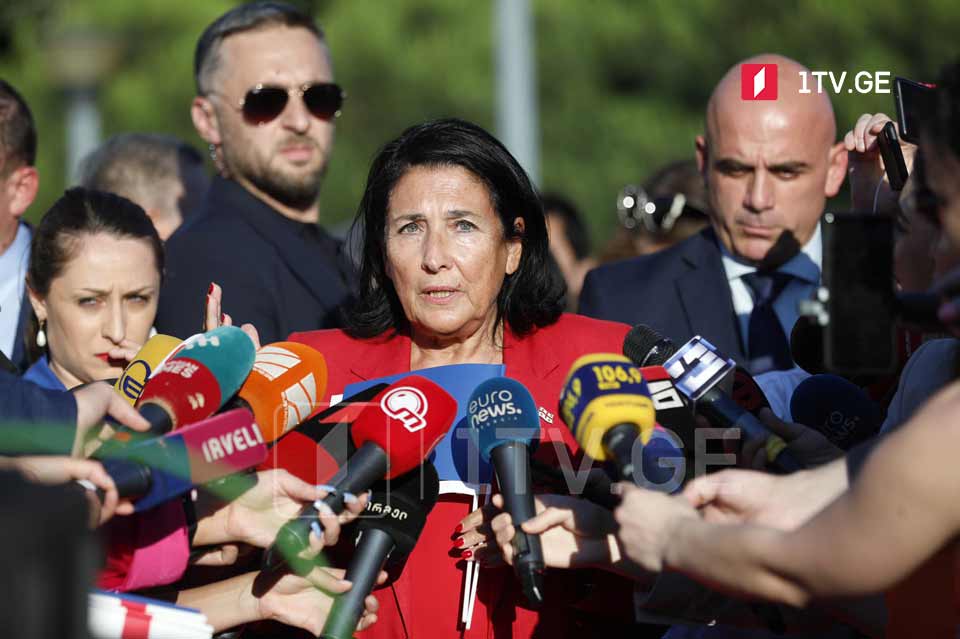 Georgia has no future other than Europe, President Zourabichvili says
The Georgian President Salome Zourabichvili, the citizens, and the ambassadors gathered at Europe Square after Zourabichvili called for a public rally on June 14 to express their support for Georgia's EU aspirations.
Zourabichvili said the rally attendees want to express that "Georgia's only prospect is in Europe."
"Tomorrow's recommendations will probably show us what steps we should take. Clearly, this is primarily the government's responsibility.

Today I am an ordinary citizen, I am not the President of Georgia. Sometimes we have to learn that civic duty is a free expression of opinion," Zourabichvili stressed.
The rally is joined by the Ambassadors from the European Union, the United States, Germany, France, Lithuania, Estonia and Bulgaria.
European Commission is set to make a recommendation on EU candidate status for Ukraine, Moldova, Georgia to EU states on 17 June, with the final decision taking place on 23 to 24 June.