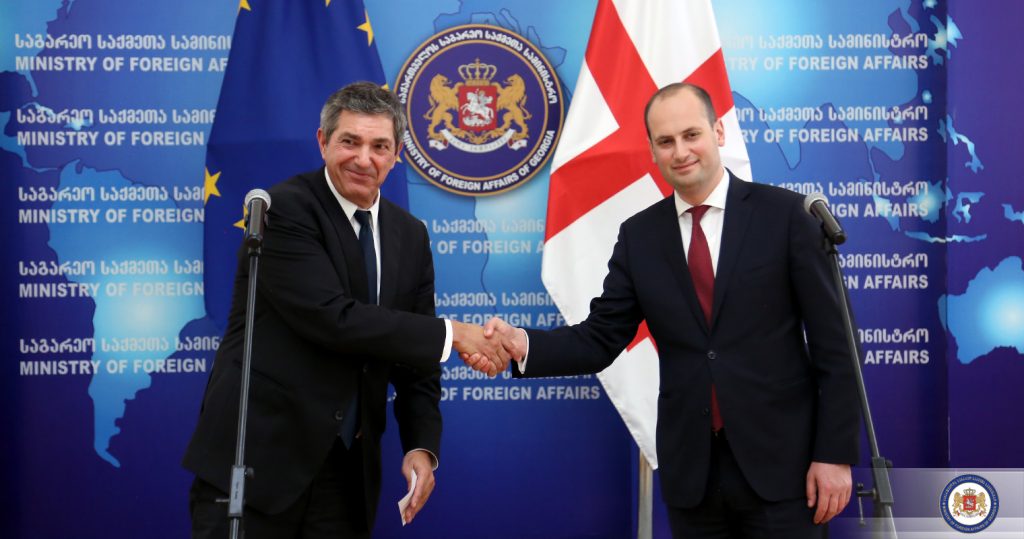 Georgia in Good Human Rights Stories – New Initiative of European Union
Georgia is among Good Human Rights Stories (GHRS) – New Initiative of European Union – together with 15 countries of the world.
According to Stavros Lambrinidis, EU Special Representative for Human Rights, Georgia is on the list for being a successful and exemplary country in human rights sphere.
"We are proud of partnership with Georgia in transitional stage," Lambrinidis said at a press conference held after the meeting with Mikheil Janelidze, Georgian Foreign Minister. Janelidze in his turn thanked EU Special Representative for including Georgia in the initiative.
Good Human Rights Stories (GHRS) worked out in 2018 in connection with the 70th anniversary of adoption of Human Rights Declaration was presented by Stavros Lambrinidis. It aims at spreading new positive narrative with respect to human rights over the world.
Inter-regional group will be established to share successful stories in human rights. The initiative and the group will be presented during an activity planned to be held within the framework of 73rd   debates session of UN General Assembly.