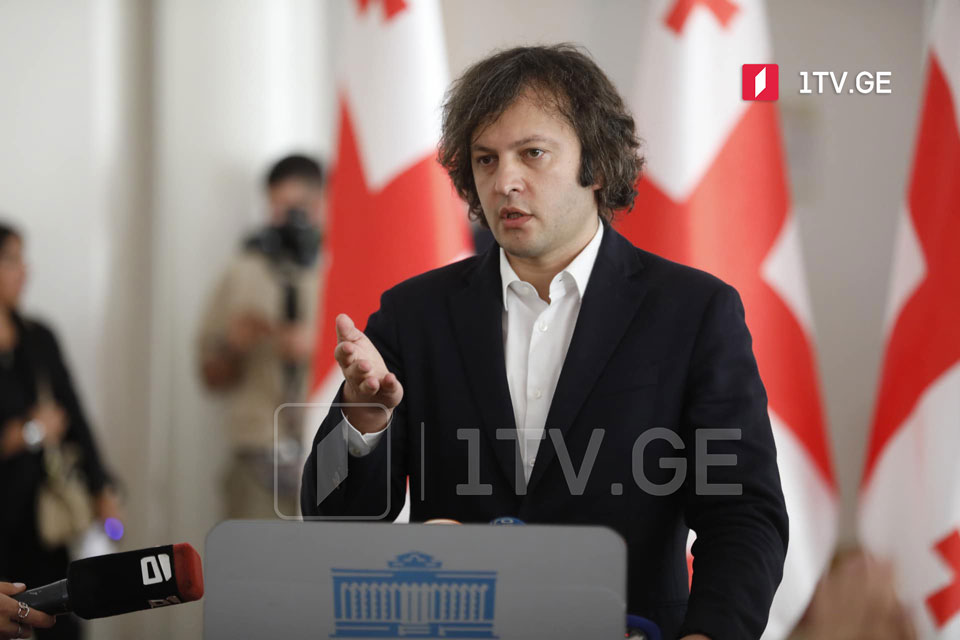 GD Chair: Radical opposition plots revolution
Irakli Kobakhidze, the ruling Georgian Dream (GD) Party Chair, accuses the "radical opposition of not wanting Georgia to receive EU candidate status" and planning to use this "failure" for their "revolutionary scenario" interest.
Kobakhidze reminded the society of the September 18 statement of the State Security Service of Georgia (SSG) and claimed that the plot would fail as in July.
"They will do everything; they will kill a human and blow up something because Ukrainianization is the target. We cannot follow the path of agents and their assignments," he said.
The State Security Service of Georgia (SSG) reported on September 18 that a particular group in Georgia and outside the country plotted destabilization and civil disorder in Georgia for October-December to change the current government violently.
The SSG warned the society that this period coincides with the publishment of the interim report on Georgia by the European Commission on candidate status. According to the SSG, the coup d'état plot will be based on an allegedly negative conclusion that would generate public discontent.