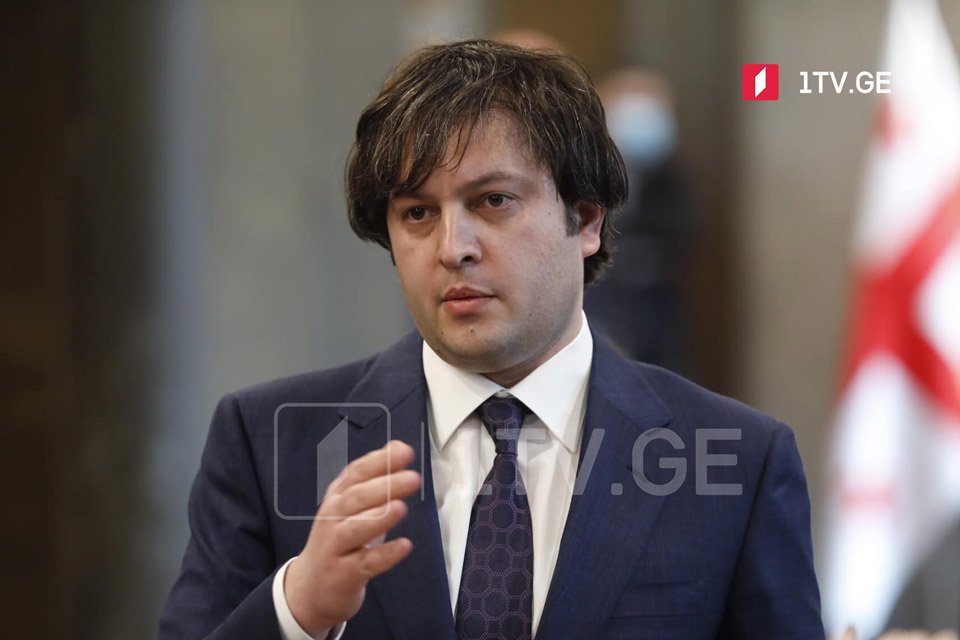 GD Chair believes opposition to keep Georgia in artificial crisis
Chairman of the Georgian Dream (GD) party Irakli Kobakhidze said that the ruling party MPs visited the hunger-striking Droa party leader Elene Khoshtaria to inquire about her health state. According to Kobakhidze, the ruling team members would do the same about other hunger-striking lawmakers.
GD Chair believes the opposition representatives hunger strike for the shakedown. "This is a shakedown, but it is their right. The opposition kept the country in an artificial crisis last year. This time, the opposition chose hunger strike, which is unacceptable, although it is their political right," Kobakhidze said.
Irakli Kobakhidze noted that the opposition failed to bring large masses to the streets and thus invents different protest forms, but their demand to transfer hunger-striking ex-president Mikheil Saakashvili to a civilian hospital is absurd.
Kobakhidze believes the opposition, in fact, wants to get Saakashvili out of prison. "This is obvious. However, we will not be tramped with this whim," Kobakhidze stated.
GD Chair also said the ex-president's health state is satisfactory, and nobody would forge the medical examination results.
Droa party leader Elene Khoshtaria kicked off a hunger strike on November 3 in solidarity with jailed ex-president Mikheil Saakashvili, who has been on a hunger strike since October 1.