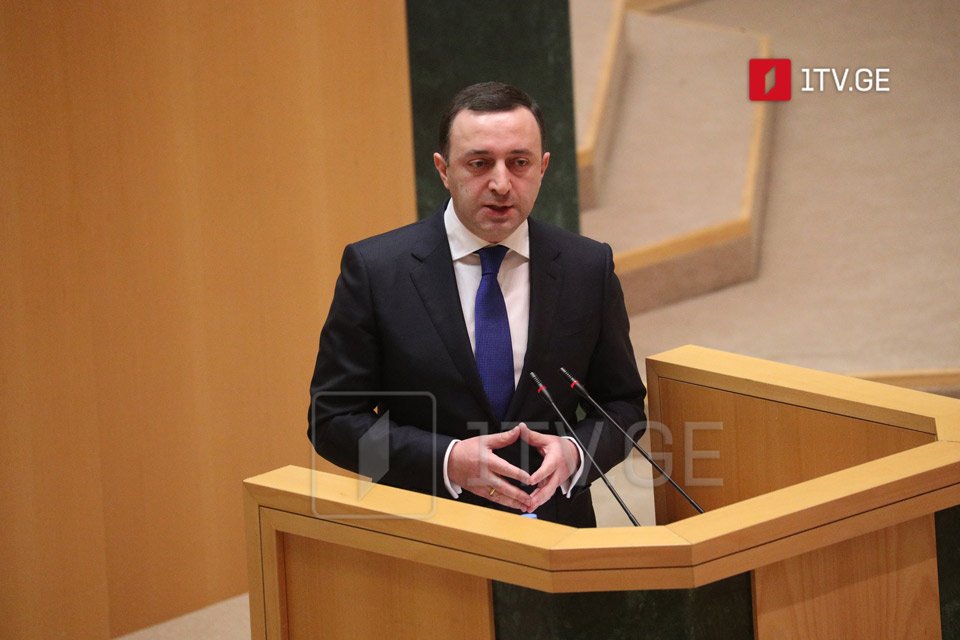 GD best serves Georgia's European integration
Georgian Prime Minister Irakli Garibashvili remarked in parliament that since "ruining the ugly regime," the ruling Georgian Dream (GD) party has done its best for Georgia's European integration during its ten years in office.
According to the Prime Minister, the Association Agreement was the first principal document that served as a roadmap, followed by visa liberalization and free trade agreements.
Georgia filed for EU membership in an expedited way considering the new realities, Garibashvili stated, grilled by lawmakers in the interpellation procedure. He went on to explain how the government is carrying out the EC's 12-point recommendations.