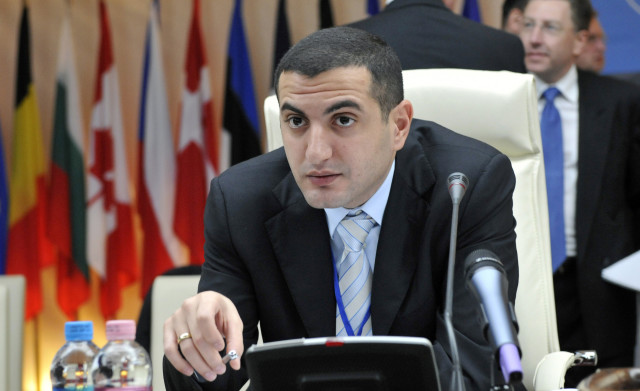 Freedom of speech not to be defeated, ex-Defense Minister Kezerashvili says
Ex-Defense Minister and Founder of Formula TV Davit Kezerashvili echoed filing a lawsuit against him by the Defense Ministry.
Formula TV-released statement of Davit Kezerashvili reads that his expectations proved true as the "Justice Toika of Ivanishvili's regime reversed the acquitted verdict made by two courts."
According to the ex-defence minister, fearing the defeat in the elections, the government decided to attack and squash the critical media. "Today, it became obvious that freedom of speech is the target. However, this will have the gravest consequence for the ruling power," Kezerashvili claimed.
Davit Kezerashvili believes there is no way to defeat pluralism in Georgia, hush opponents and plunge the country into the swamp of the Russian expanse.
Georgian Defence Ministry filed a lawsuit against ex-Defence Minister Davit Kezerashvili and former Head of the State Procurement Department, Aleksandre Ninua. They are accused of misappropriation of over EUR 5 million envisaged for the military drills in 2008 through a corrupted deal without the supply of service.
The Ministry demands reimbursement of the inflicted financial damage. Davit Kezerashvili holds a 51% stake in Formula TV.