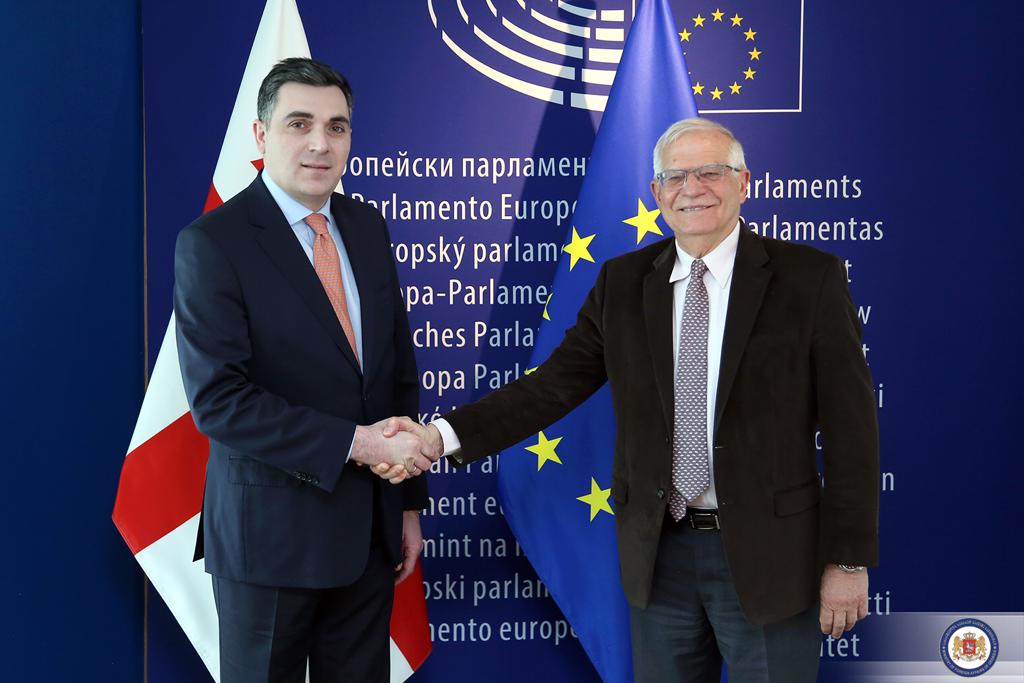 FM Darchiashvili meets EU's Borrell
Georgia's new Foreign Minister Ilia Darchiashvili Wednesday met with Josep Borrell, High Representative of the European Union for Foreign Affairs and Security Policy.
In his tweet, Darchiashvili said that the parties discussed Georgia's EU integration agenda and its progress on this path.
"I count on EU's support in this context. Considered security environment in the region and focused on EU's role in regional stability," he noted.
Glad to have started my tenure as??'s Foreign Minister by meeting?? High Rep @JosepBorrellF. Discussed??'s ?? integration agenda& its progress on this path.I count on??'s support in this context. Considered security environ in the region& focused on??'s role in regional stability pic.twitter.com/KTEWAw77d7

— Ilia Darchiashvili (@iliadarch) April 6, 2022