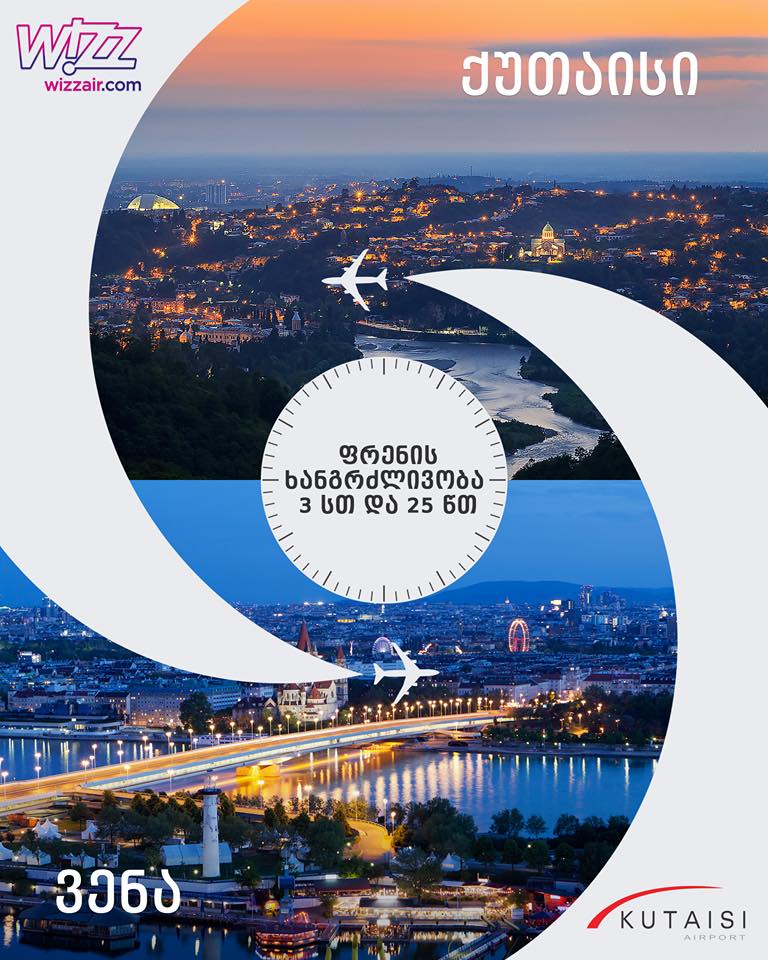 Flights to be carried out between Kutaisi and Vienna
Flights in direction of Kutaisi-Vienna and Vienna-Kutaisi will be carried out starting October 11 –Georgian Airports Union reported to First Channel.
Wizzair Air Company will implement the flights twice a week: on Thursdays and Sundays. Austria will be the 15th country where flights will be carried out from Kutaisi International Airport.