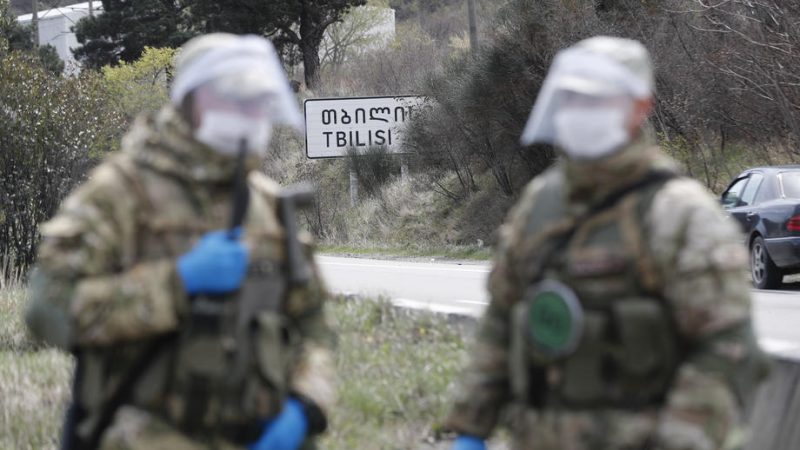 COVID-19 fight and borderisation: Georgia sets good example - EURACTIV
While pro-Russian separatists in occupied Georgian territory are taking advantage of the COVID-19 outbreak to press on with illegal borderisation, the population of these areas puts hopes in the success of Tbilisi in fighting the pandemic, – This is stated in the article published by EURACTIV.
EURACTIV notes that Georgia sets a good example in the fight against COVID-19.
The publication highlights that the international community has seen another example of the continuation of "illegal borderization" by the Russian occupation forces near the village of Takhtisdziri. As article notes, the international community was quick to condemn the move, and the EU's Ambassador to Georgia, Carl Hartzell, said it was "completely unacceptable."
"For Russia, coronavirus is serving as a smokescreen for further 'borderisation'," wrote Lithuanian foreign minister Linas Linkevicius.
According to article, Dennis Sammut, the director of LINKS Europe, a foundation based in The Hague promoting the peaceful resolution of conflicts in Europe's neighbourhood, indicated that the population of Georgia's occupied territories was very sensitive to news from Tbilisi.
Abkhazians and Ossetians "follow news and TV coverage, and social media. So how the Georgian government, and the Georgian people, behave during the pandemic matters also in the context of the unresolved conflicts," Sammut told EURACTIV.
The Caucasian country is being lauded as a success story in the global fight against the pandemic, with wide-ranging measures including lock-down of major cities, early travel restrictions, and mandatory quarantine zones at border crossings for returning citizens.
"The long-term solution of the conflicts depends on whether Abkhaz and Ossetians can feel they can live comfortably with Georgians in a common state," said Sammut, adding "there may be developments from this pandemic that can bring that possibility closer to reality."
"For this to happen, the Georgians themselves must also do the effort."
As article notes, Georgian reconciliation minister Ketevan Tsikhelashvili said last month that despite the fact that "under the occupation and without direct control it is not easy to implement effective measures," Tbilisi stood "ready to help our citizens."
"One Abkhazian woman was treated for the virus in Tbilisi-controlled territory in late March. South Ossetia, which has so far not reported any COVID-19 cases, has completely closed borders with Georgia after the coronavirus first appeared in the country." – Article notes.
"It is astonishing that in the middle of this global emergency, Russia, and its proxies in South Ossetia, have continued with this activity, which inevitably stirs considerable passion on the Georgian side and concerns among the international community," said Sammut.
"If the Georgian authorities are able to sustain" their exemplary handling of the epidemic, keeping numbers down both in terms of cases and deaths, "they would considerably improve their image and standing in the region," Sammut added.
"People in Abkhazia and South Ossetia watch what is going on in Tbilisi and the rest of Georgia very carefully."