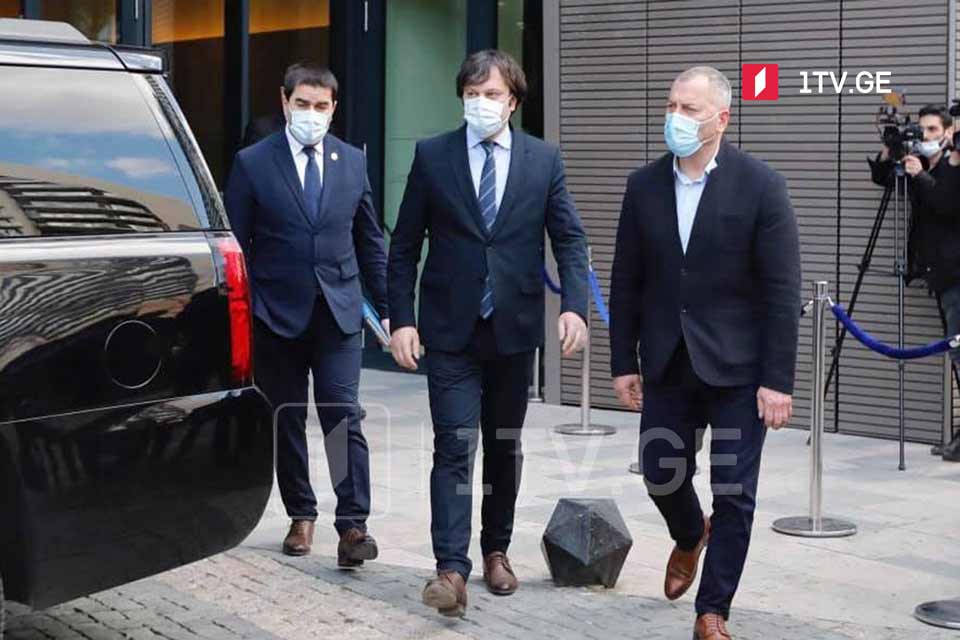 EU mediator held second meeting with ruling team
"I assure society, and especially, our supporters, that we sign no deal if it contradicts the state interests and objective concerns of our team," Irakli Kobakhidze declared.
The Chairman of the Georgian Dream made this statement after a second meeting between the ruling party and the EU special envoy Christian Danielsson.
According to Kobakhidze, GD and the EU mediator discussed several details of the potential agreement, but consultations continue. However, he refrained from unveiling the details.
GD Chair noted the discussions would continue to coordinate details within the team.
The expanded meeting of all the parties with the EU mediator is likely to be held on Tuesday.
EU mediator Christian Danielsson returned to Tbilisi on Sunday to help the opposition and the government reaching an agreement. Danielsson said he would stay in Georgia for three days. He has already met the Georgian NGOs, PM, and the President.
Danielsson first arrived in Tbilisi on March 12. He decided to prolong his stay in Tbilisi to help the sides. After a five-day mediation that ended with no result, he left the country.
Charles Michel announced on March 22 that Christian Danielsson would travel back to Georgia by the end of the week to help the parties to agree.
The Georgian opposition parties that won seats in the Georgian Parliament of the 10th Convocation believe the 2020 parliamentary elections were a fraud. They have been demanding repeat parliamentary elections and the release of the United National Movement Chair, Nika Melia, and the co-founder of the TV channel Mtavari Arkhi Giorgi Rurua.