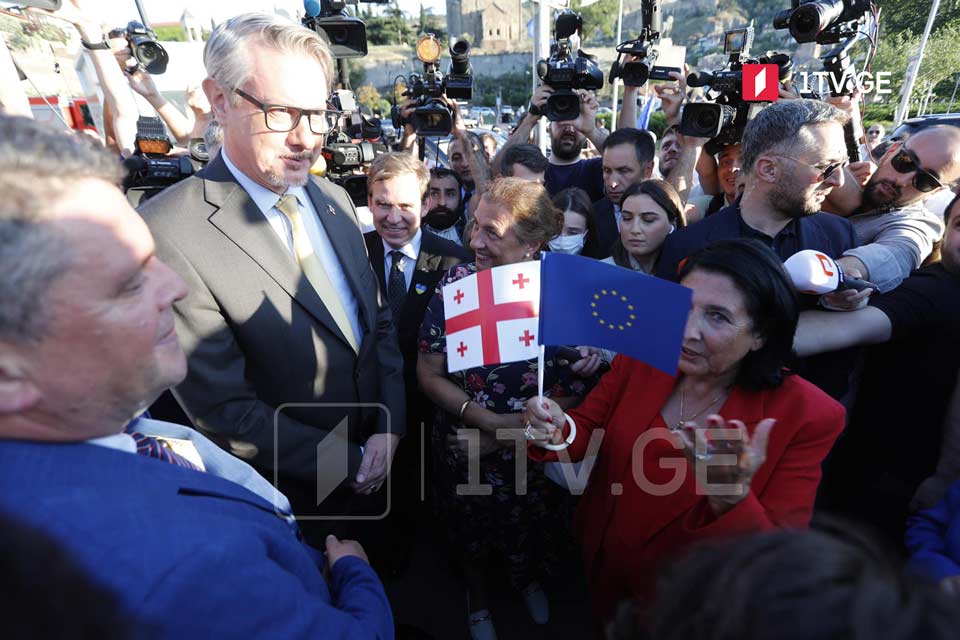 EU Ambassador says EC's opinion on Ukraine, Moldova, Georgia to be discussed between member states
European Commission is set to make a recommendation on EU candidate status for Ukraine, Moldova, and Georgia to EU states on 17 June, with the final decision taking place on 23 to 24 June.
A day before the recommendation, the citizens gathered at Europe Square after Georgian President Salome Zourabichvili called for a public rally to express their support for Georgia's EU aspirations.
The rally is joined by the Ambassadors from the European Union, the United States, Germany, France, Lithuania, Estonia and Bulgaria.
EU Ambassador Carl Hartzell says these opinions that will cover Ukraine, Moldova, and Georgia will afterwards be discussed between all member states.
"We are still expecting that a week from now, the European Council, and the member states will pronounce themselves on the bases of these opinions that will come tomorrow. Once we have all seen them published, I will intend to contribute to the discussions about them," he told reporters at Europe Square.