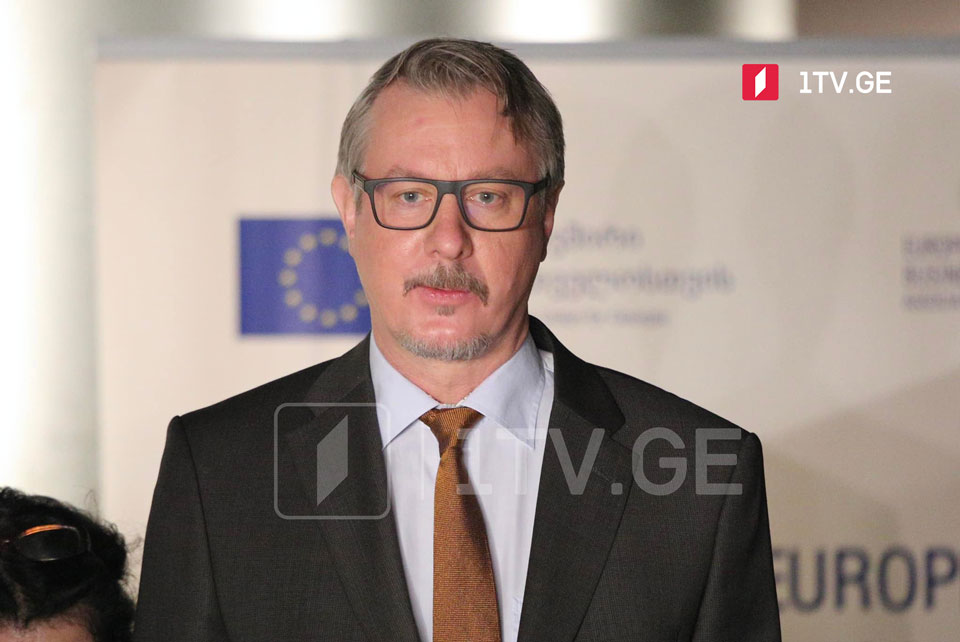 EU Ambassador predicts EU member states to voice first decision on Georgia's candidate status next months
EU Ambassador Carl Hartzell Monday anew explained the process following the submission of the EU membership questionnaires, saying "after the completion of the two questionnaires, it will be the European Commission now to work out their opinion, which is to be presented to member states in the Council for decision."
"We are indeed awaiting the government's answer to the second part of the questionnaire, and I have no indication yet exactly when this will be handed over.

I have to be very careful when speak about this process because it is obviously a very important and delicate process, but my prediction is that next months you will see both the opinions and we will hear at least the first decision taken by the EU member states," the Ambassador stated.
On May 2, Georgian Prime Minister Irakli Garibashvili submitted the first completed part of the EU questionnaire to Carl Hartzell, at the Government Administration.
After accepting the completed questionnaire, the European Commission will set out to prepare its assessment, to be subsequently referred to the Council of the European Union, which is expected to make a relevant decision in late June, the government added.