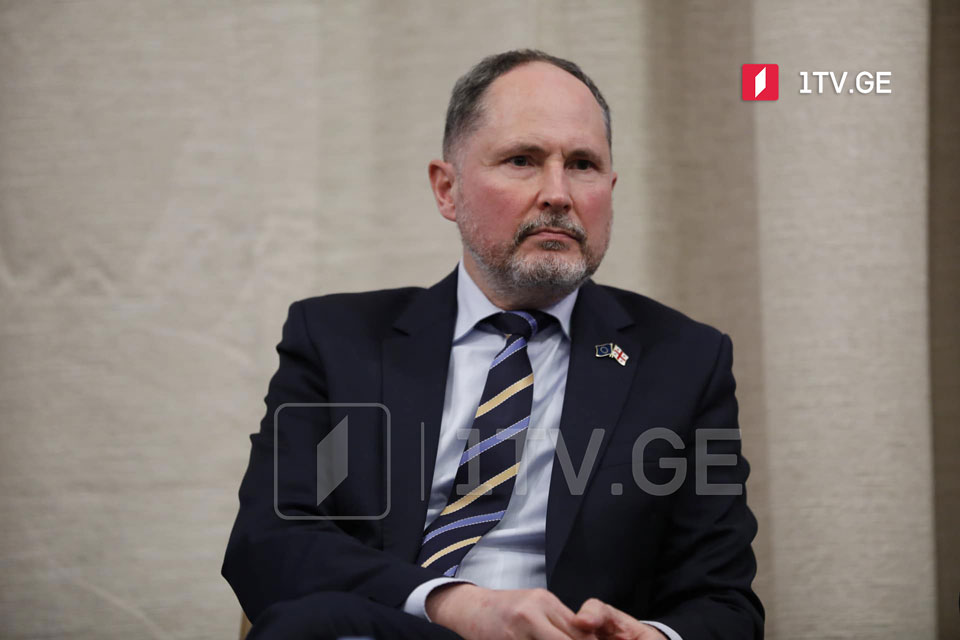 EU Ambassador: Impeachment doesn't help Georgia to become stable, strong country
Pawel Herczynski, the ambassador of the European Union to Georgia, stressed the importance of Georgia being a stable, strong country with robust institutions. He refrained from commenting on the ongoing impeachment procedure against the President, noting that it's not his role as a foreign diplomat to interfere in Georgia's internal affairs.
"If you ask me about the ongoing impeachment of the President. I'm a foreign diplomat. I need to be really careful because I don't want to interfere in the internal affairs of Georgia. What we want – we want Georgia to be a stable, strong country with very strong institutions. So, of course, the impeachment procedure is not what is helping Georgia to become a stable, strong, solid country with strong state institutions. But again, it's not for me to comment," the ambassador stated.
Herczynski also mentioned that the main topic of discussion during a recent meeting with the President was Georgia's European integration.
"We were invited together with all other EU ambassadors by the president yesterday. And the main topic of our meeting was Georgia's European integration," he added.