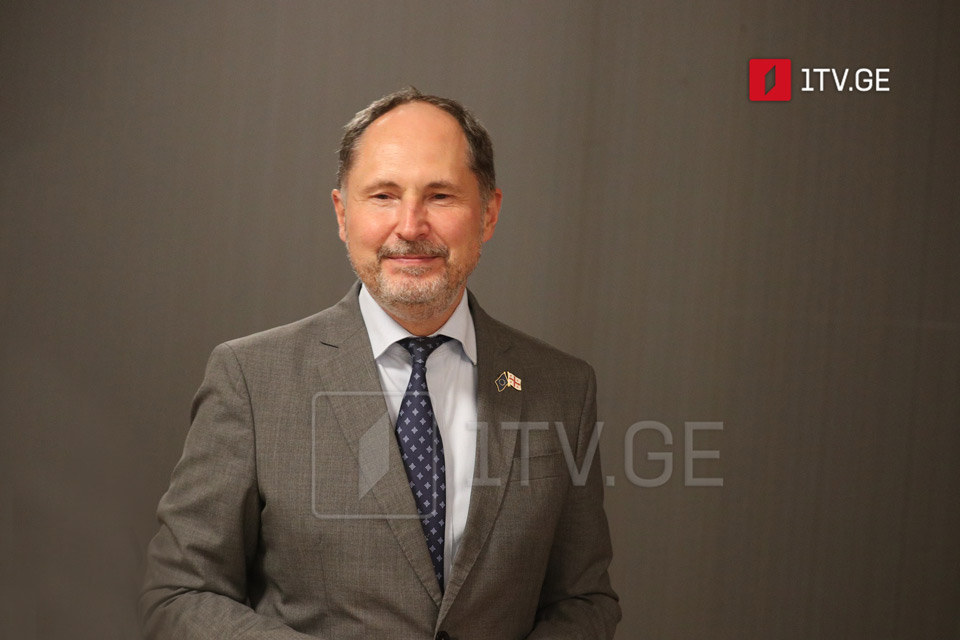 EU Ambassador highlights need for substantial progress in deoligarchization, judicial reform, media freedom
Pawel Herczynski, the EU Ambassador to Georgia, emphasized that all the priorities set for Georgia's progress towards EU membership are equally important. However, he highlighted the need for substantial progress in areas such as deoligarchization, judicial reform, and media freedom.
Herczynski mentioned that a report on the implementation of these recommendations would be published around mid-October. Ultimately, the final decision on granting candidate status to Georgia lies with the 27 EU member states.
"All priorities are equally important. But as you have heard from High Representative/Vice-President Josep Borrell, who was here only a few days ago, we would especially expect progress on deoligarchization, with a very concrete action plan that the government should put forward, on judicial reform, on media freedom. And in general, as much progress as possible on all fronts.
There are still several weeks remaining till the enlargement report publication. We should expect it around the middle of October. And then, of course, as I have repeated many times, the final decision rests with the current 27 EU member states that should meet at the end of December at the highest political level, at the level of presidents and prime ministers, and decide on next steps by unanimity. What does it mean? That every single EU member state needs to be comfortable with the decision," he stated.