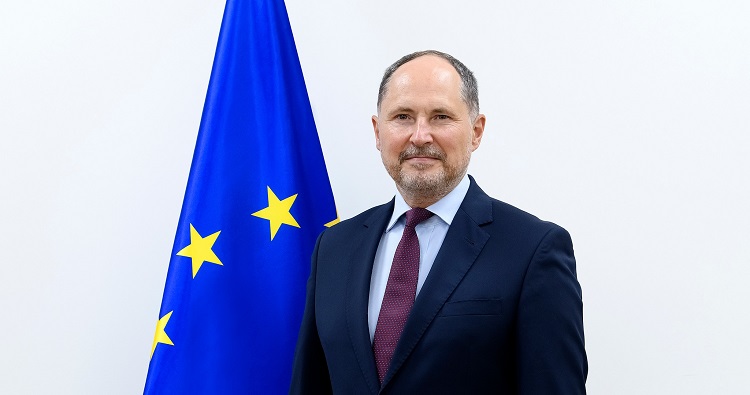 EU Ambassador highlights importance of EC's 12 points inclusive implementation
According to EU Ambassador to Georgia, Pawel Herczynski, European Union expects Georgia will make progress in fulfilling EC's 12 recommendations.
He stresses the need to implement this process inclusively.
"When our leaders decided to grant Georgia a European perspective, they also put forward 12 points on where the European Union expects Georgia to make progress.
As I know, work on that 12 priorities is ongoing. This is a Georgian parliament that is in the lead. In all our contacts, we were asking the ruling party to make sure that this process is inclusive and open to all political parties, civil society, and NGOs. We have also been asking all opposition parties to participate in this work in a constructive way.
I know that progress has been made on some of these points. On others, work is still ongoing. There is time," EU Ambassador stated.
According to Herczynski, the European Commission will assess the progress next year and take the final decision on the next steps in one year.
"So there is time in order for all Georgian political elite to prove that they are in a position to work together and to deliver," he stated, adding that this process is also important for strengthening Georgia, its democracy and economy.