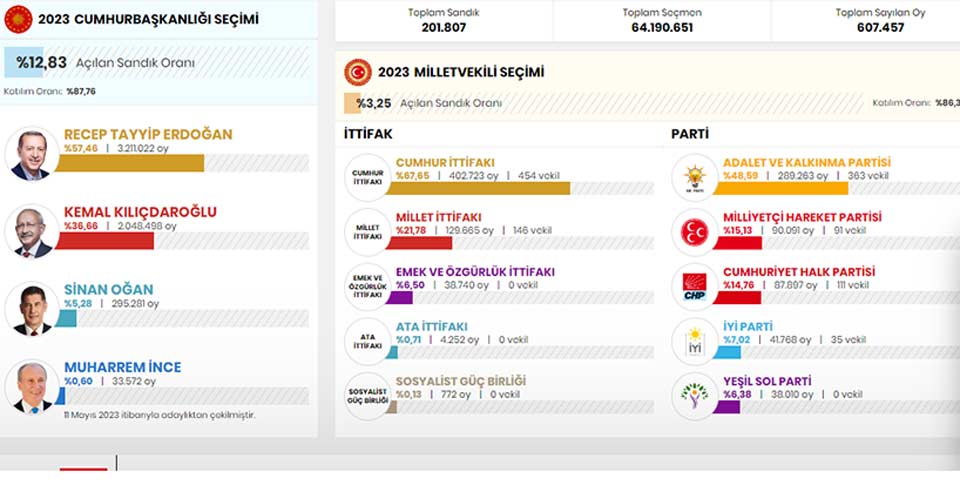 Erdogan leads in early Turkey election results 
Parliamentary as well as presidential elections took place across Turkey. 
Preliminary unofficial results show Turkey's current President Recep Tayyip Erdogan ahead with 57.46 % of votes compared to rival Kemal Kilicdaroglu with 36.66 %, HaberTurk has reported.
As for the parliamentary elections, the first results reveal that Erdogan's The People's Alliance received 67,01% of votes, followed by the main opposition Republican People's Party (CHP) with 22,30%.
Earlier, Turkey's Supreme Election Board lifted the ban on reporting election results.
The polls opened at (05:00 GMT) and closed at 5 pm (14:00 GMT).