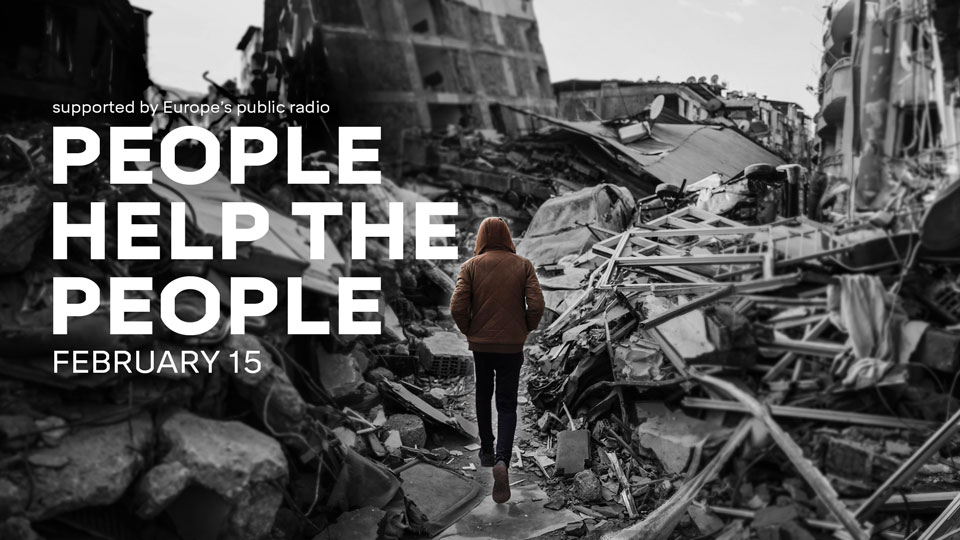 EBU Radios show solidarity with quake-hit Türkiye 
On the initiative of Dutch radio station NPO 3FM, the European Broadcasting Union (EBU) Radios unite and express their solidarity with the families of those who died after devastating series of earthquakes in Türkiye and Syria, killing over 37,000 people, including five Georgian citizens.
On 15 February, at 11:45 Tbilisi time, Georgian Radio and Georgian Radio-Music, together with the EBU Radios, join the solidarity campaign and play Birdy's People Help the People.
"Radio touches emotion and music is a universal language. These tragic times need us to unite, cross bridges, join forces to help and show our support. It would be great if as many European radio stations as possible participate in this event. We hope you can join us next Wednesday, with all your heart!", said Station Manager Menno de Boer.