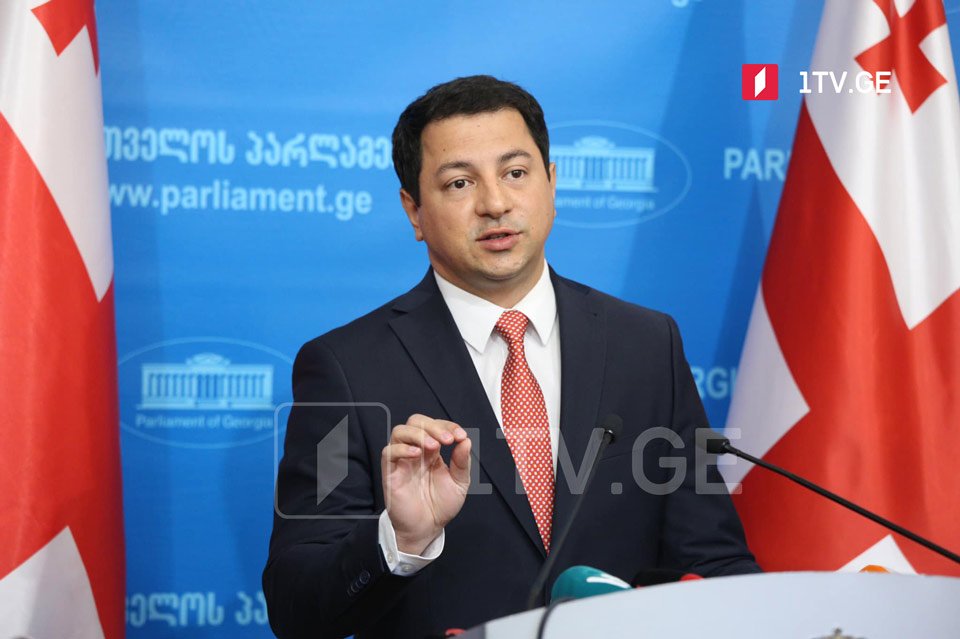 Deputy Parliament Speaker: UNM ended senseless anti-state sabotage
"The National Movement has ended a seven-month-long, senseless, anti-state sabotage," Deputy Speaker of the Parliament Archil Talakvadze echoed UNM's entry into Parliament.
According to Talakvadze, UNM members will remain in the marginal zone until they sign the EU-brokered document.
"They will have to sign Michel's document. They will remain in the marginal zone, beyond European values until they sign the document," Talakvadze said.
The largest opposition United National Movement (UNM) party engaged in the parliamentary work from Tuesday. The political party will have a 32-member faction in the supreme legislative body to be headed by Khatia Dekanoidze. Levan Bezhashvili, Giorgi Botkoveli and Nato Chkheidze will be deputy chairpersons of the faction.
Although the UNM members took up their MP mandates, the party lawmakers refuse to sign the April 19 EU-brokered compromise agreement.