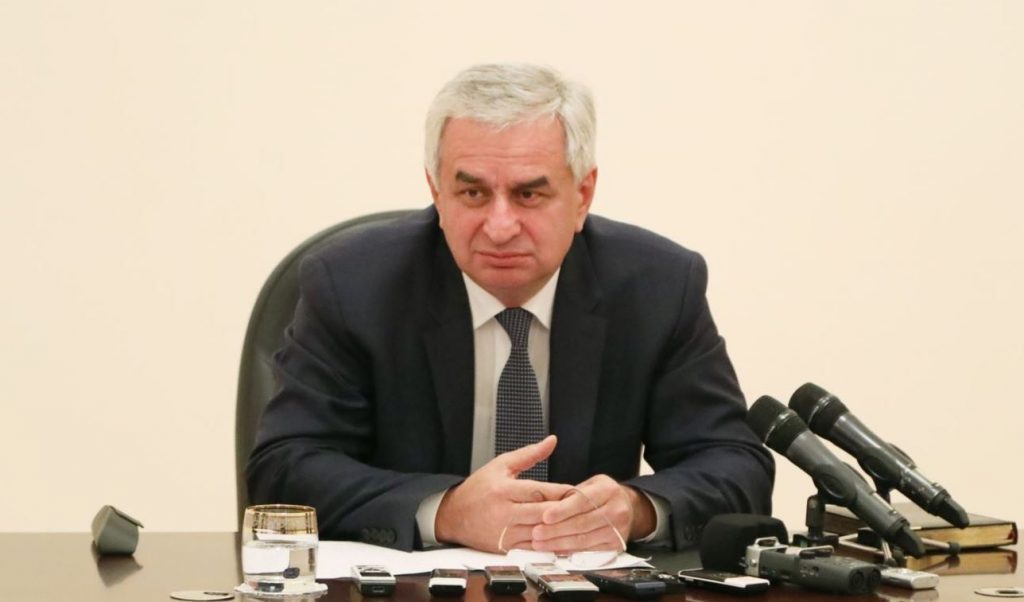 De-facto president Raul Khajimba met with opposition
The so-called President of Russian-occupied Abkhazia Raul Khajimba has met with the leaders of the opposition Aslan Bzhaniya and Alkhaz Kvitsinia earlier today.
As Russian media reports, the so-called Vice-President and spokesperson of the Security Council attended the meeting.
The sides discussed ongoing developments in Russian-occupied Abkhazia and exchanged the views on the ways of resolving the crisis.
On January 10, the so-called court declared the results of the second round of the presidential election and the decision of the court of the first instance illegal.
Repeated presidential elections in Russian-occupied Abkhazia will be held on March 22.