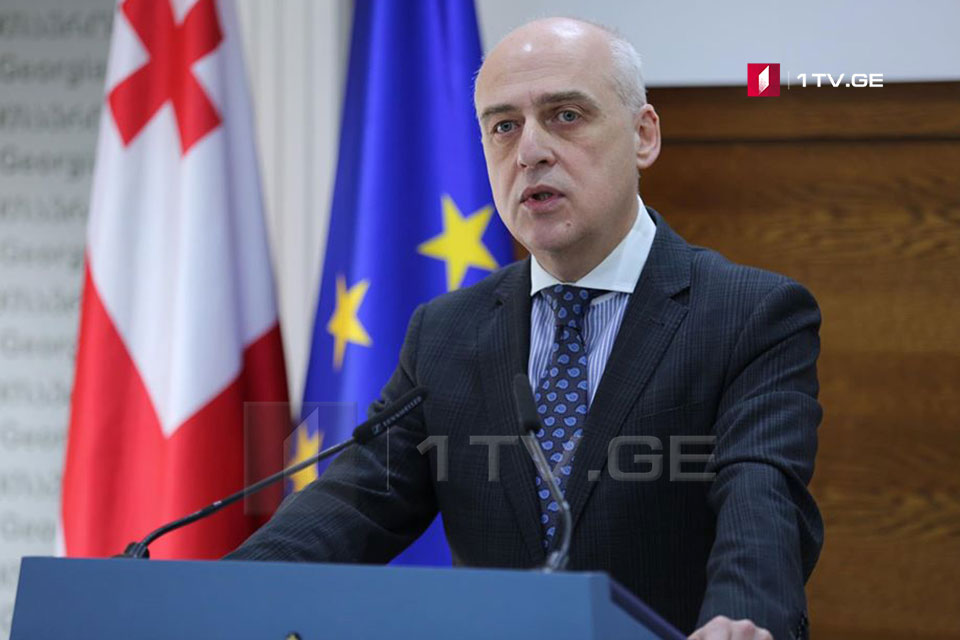 Davit Zalkaliani: Georgia stays committed to EaP goals
The EU Foreign Affairs Council adopted a final document on May 11 on the Eastern Partnership, which assesses its importance and outlines the directions for future cooperation.
Davit Zalkaliani, the Minister of Foreign Affairs of Georgia responded to the mentioned fact on his Twitter page.
"We welcome the conclusion of the EU Foreign Affairs Council on the future of Eastern Partnership, that reaffirms its strategic importance for the EU as well as our EU aspiration goals, including a pledge for further alignment EU market," Zalkaliani wrote.
According to the Foreign Minister, "Georgia stays committed to goals of EaP and shares call to make this policy more ambitious."
"Looking forward to the upcoming EaP Summit", – Minister added.
Welcome FAC conclusions on t/ future of EaP that reaffirm its strategic importance 4 EU reconfirm our Aspirations & t/ pledge 4 further alignment w/EU market.​ ??stays committed 2 goals of EaP &shares call to make this policy more ambitious Looking forward 2 upcoming EaP Summit.

— David Zalkaliani (@DZalkaliani) May 11, 2020