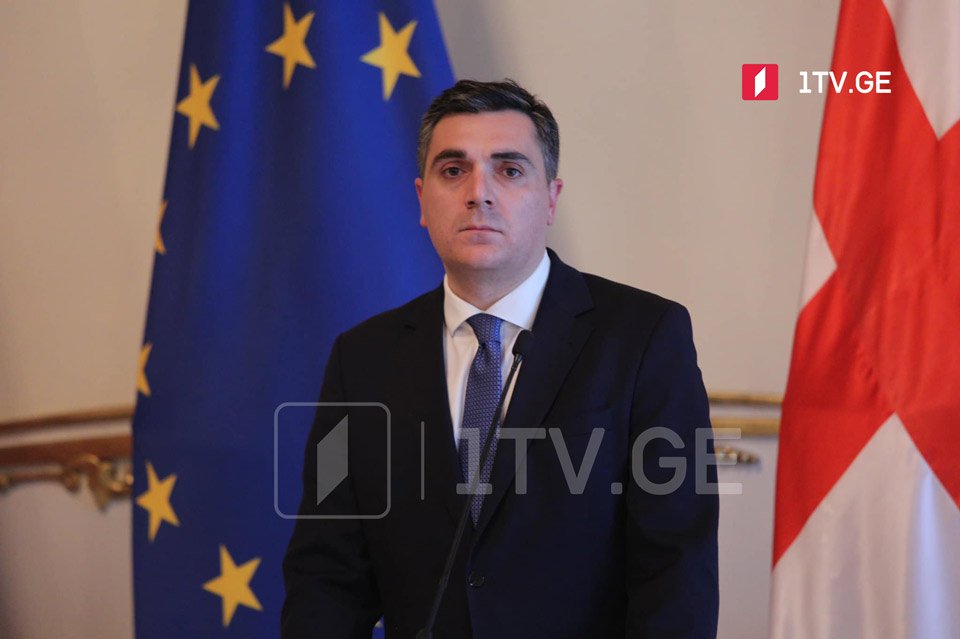 FM: By inviting Georgia, Ukraine, Moldova to Gymnich, EU emphasizes importance of Eastern Partnership
Georgian Foreign Minister Ilia Darchiashvili today will hold bilateral meetings with EU partners in the Czech capital, Prague, which is hosting the Informal Meeting of Foreign Affairs Ministers (Gymnich).
The FM believes the European Union emphasizes the importance of the Eastern Partnership (EaP) by inviting Georgia, Ukraine, and Moldova to the Gymnich. During his meeting with Ukrainian colleague Dmytro Kuleba, Darchiashvili said he would discuss bilateral cooperation and the European integration process.
"We will have a very open and very substantial discussion about ways to strengthen bilateral cooperation and strategic partnership. I am sure this meeting will be a very important step in further deepening and strengthening our bilateral relations," said FM Darchiashvili.
European Ministers will discuss two key topics: the Russian aggression against Ukraine and the EU's relations with Africa.
As part of the discussion of the Russian aggression in Ukraine, the ministers will discuss the global consequences of the Russian invasion, as well as further sanctions against Russia. The ministers will also discuss the European outlook for Ukraine, Moldova and Georgia (the so-called Associated Trio) and the future of the Eastern Partnership.
Delighted to be in Prague, 🇨🇿 to participate in the 🇪🇺 Foreign Ministers' informal meeting #Gymnich, where I will have an opportunity to discuss pivotal aspects of the ongoing developments, as well as 🇬🇪's accession to the European Union.

— Ilia Darchiashvili (@iliadarch) August 31, 2022