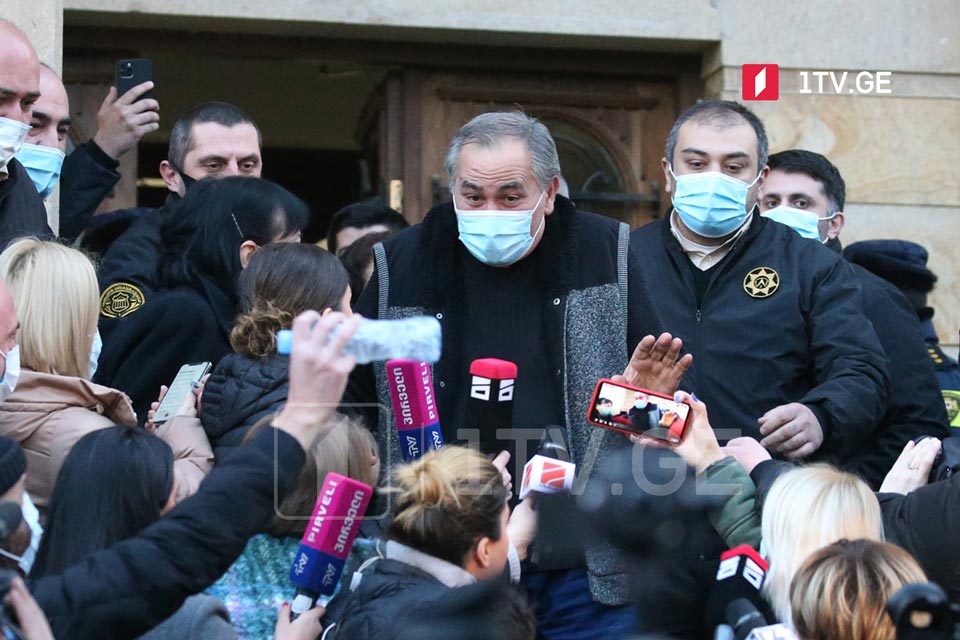 Davit Gareji case indictee speaks of political motivation
"This was a politically motivated case. The accusation is absurd, groundless," Iveri Melashvili, indictee in the Davit Gareji Monastery case, said after his release on bail earlier today.
"Georgian border has not been changed by a single inch. Nothing harmful has happened," Melashvili said.
He also disagrees a bail as he pleads not guilty to the charge.
"I disagree with the bail. It is a baseless accusation of political nature. I feel the support of the conscious society, I am thankful. Probably this issue should be brought to an end as the accusation is absurd," Melashvili said.
Iveri Melashvili and Natalia Ilychova, indictees in the Davit Gareji Monastery Complex case, were released on 20,000 GEL bail on Thursday.
According to the court decision, Melashvili and Ilichova are not allowed to leave the country before the verdict.
The Prosecutor's Office of Georgia launched a probe against Iveri Melashvili, Head of the Service of Georgian State Border Delimitation, Demarcation and Border Relations of the Department of Neighboring Countries at the Foreign Ministry, and Natalia Ilychova, Chief Inspector of the Land Border Defense Department of the Border Police last year. POG accused them of conspiring to cede lands to Azerbaijan.
POG Investigation found that Melashvili and Ilychova hid the 1938 map and used the 1970-80s maps instead. As a result, Georgia lost 3,500 hectares of land. The hidden 1937-1938 original map was found in Natalia Ilichova's office, POG noted. Both defendants face imprisonment from ten to fifteen years.