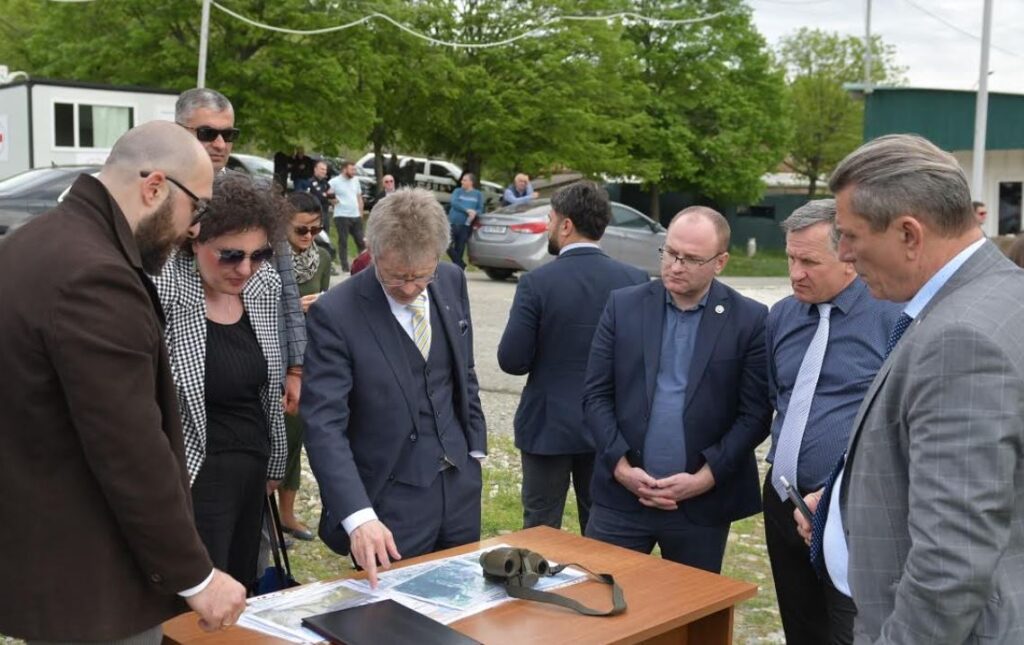 Czech Senate President visits occupation line
Czech Senate President Milos Vystrcil and the delegation members visited the occupation line in the village of Odzisi, Gori municipality, near the Russian-occupied Tskhinvali region on Tuesday.
Irakli Beraia, Chair of the Defense and Security Committee, briefed the delegation members about the situation on the ground.
The Committee Chair stated that the Ukraine developments are the continuance of 2008 events in Georgia and underscored the need to consolidate the international efforts.
"International community should boost pressure on Russia to force it to fulfil its commitments under international law, to hold it accountable for the grave consequences and destructive actions carried out against sovereign states," he added.
Czech parliamentary delegation led by Senate President Milos Vystrcil arrived in Georgia on May 1.