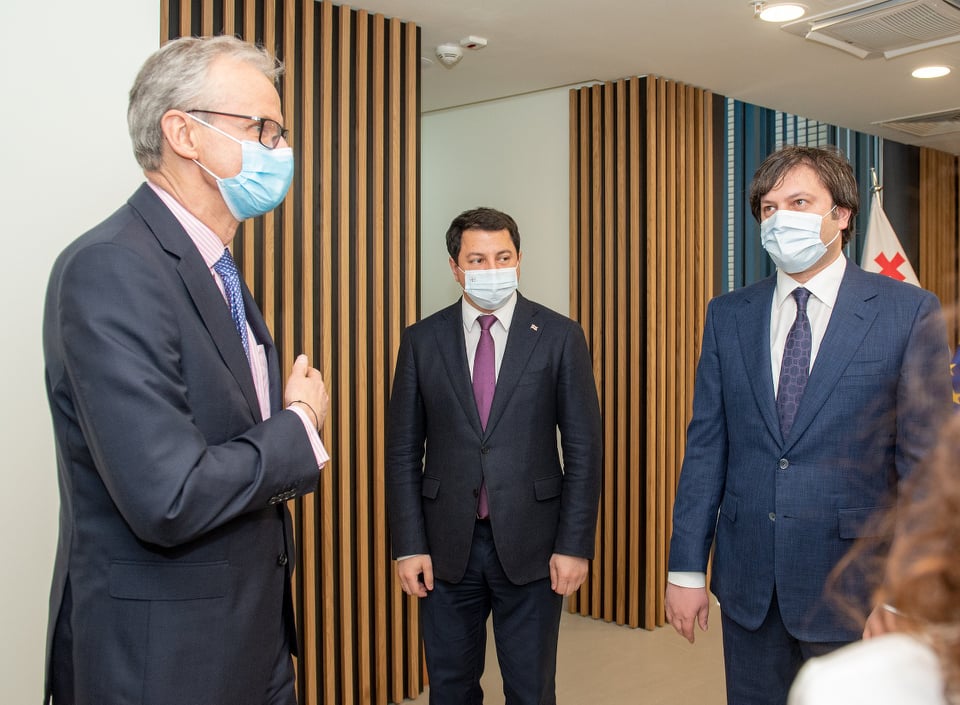 Christian Danielsson meeting with GD members (Photo)
Christian Danielsson, the EUCO President Charles Michel's special envoy, is meeting with representatives of the ruling Georgian Dream party.
The GD Chair Irakli Kobakhidze, Parliament Speaker Archil Talakvadze and Vice Speaker Kakha Kuchava are present at the meeting with Danielsson.
EU Ambassador Carl Hartzell and U.S. Ambassador Kelly Degnan are also attending the meeting.
The special envoy of the President of the European Council arrived in Georgia with 3-day visit. The purpose of Danielsson's visit is to mediate political dialogue between the ruling Georgian Dream party and the opposition initiated by EUCO President Charles Michel on March 1.