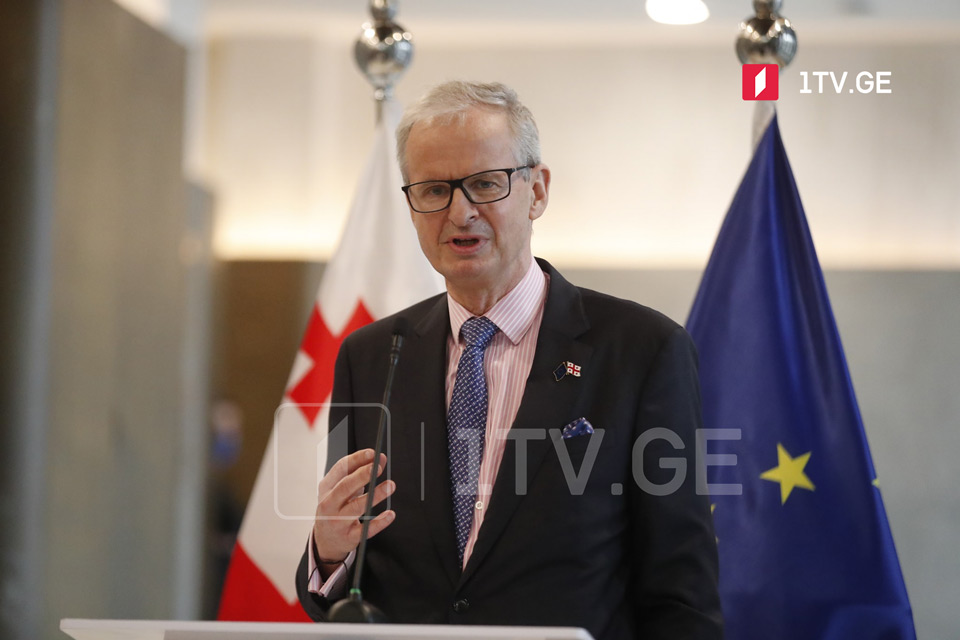 Christian Danielsson: Finding way forward to be of national interests of Georgia
"Georgia is an essential partner for the EU. That's why the EU is actively involved in the negotiation process", Christian Danielsson, a special envoy of the European Council President, stated after the number of meetings held in Tbilisi on Sunday.
"The reason why President Michel took this role and sent me here is that he strongly believes in the importance of Georgia for the EU. Finding a way forward by the parties is of the national interests of Georgia and the Georgian people. That's why we put so much effort into supporting the parties, and the parties are so much engaged," Christian Danielsson stated in response to the question asked by GPB correspondent.
A special envoy of the European Council President has decided to extend the visit for a day and continue negotiations in Tbilisi.
He has met the representatives of the ruling Georgian Dream and the leaders of the opposition parties today. The purpose of Christian Danielsson's visit is to mediate political dialogue between the ruling Georgian Dream party and the opposition initiated by EUCO President Charles Michel on March 1.