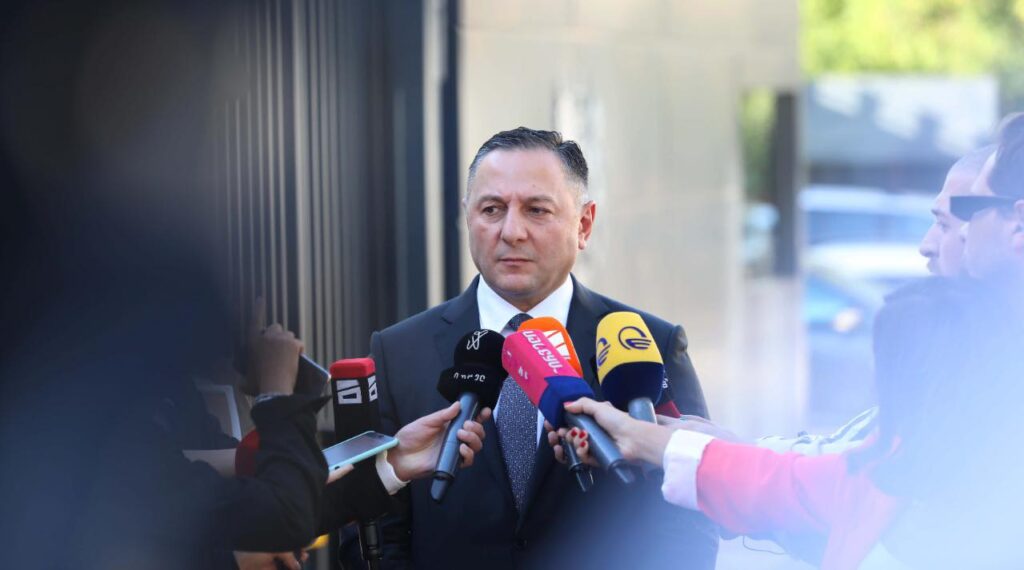 Checkpoint in Kazbegi under control, Interior Minister claims
Vakhtang Gomelauri, Georgia's Minister of Internal Affairs, stated that the Kazbegi Russia-Georgia state border crossing, where thousands of Russians have recently queued to enter Georgia, is thoroughly under control.
The State Security Service sub-divisions collaborate with the ministry to "filter the flows" against spies and opponents, the minister explained. Gomelauri went on to say that the allegations of at least 250 thousand Russian individuals entering the country in the previous five days are false and "a blatant fallacy."
"Five days ago, the number of entrants ranged between 5 and 6 thousand. This number has now climbed to 10,000, a 40-50 per cent increase," he explained. "We assume they are mostly people who want to evade military duty," Gomelauri explained.
On September 24, Russian President Vladimir Putin approved a draft measure imposing harsh prison sentences for wartime desertion and/or refusal to serve. Three days earlier, Putin announced a "partial" military mobilization for the Ukraine war.