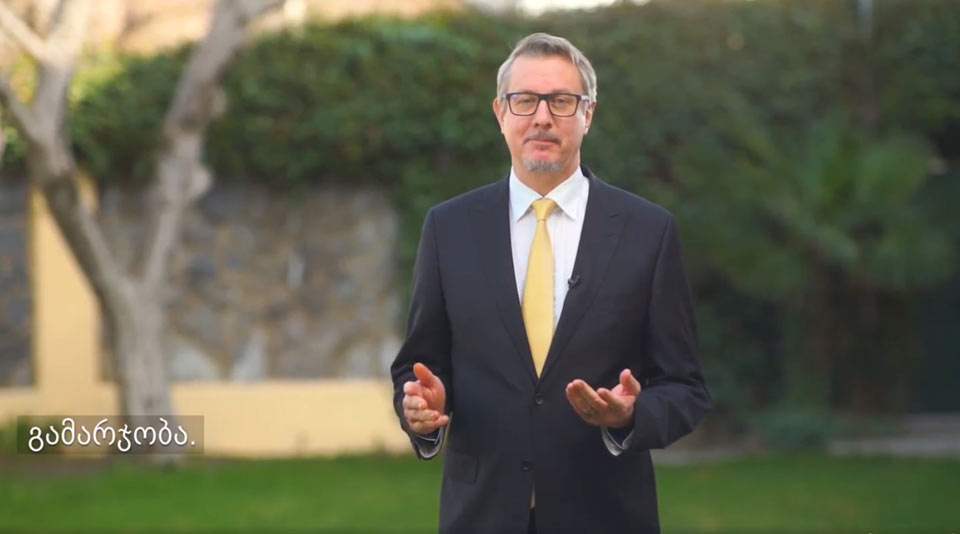 Carl Hartzell: EU proud to be Georgia's closest partner
Ambassador of the European Union to Georgia, Carl Hartzell, congratulates Georgia and all Georgian citizens on Independence Day.
"The EU is proud to have Georgia as a close partner and ally. Our common work for a strong, independent, and prosperous Georgia continues. Gilotsav Sakartvelo!" Ambassador tweeted.
On the occasion of Georgia's Independence Day, Ambassador shared some memories gathered over the last 2 years and 9 months of working in Georgia.
"Georgia has chosen the European path. I am proud to say that we enjoy a very strong relationship with visa-free travel, direct access to the EU market,  and a record number of Georgian students study in Europe. The EU is proud to be Georgia's closest partner," Hartzell underscored in the video statement.
Georgia marks Independence Day today, the day when the Act of Independence was adopted and the First Democratic Republic of Georgia established.
Due to the coronavirus pandemic, no large-scale events will take place around the country. Several outdoor events and festivities will be held in Tbilisi and other parts of the country.