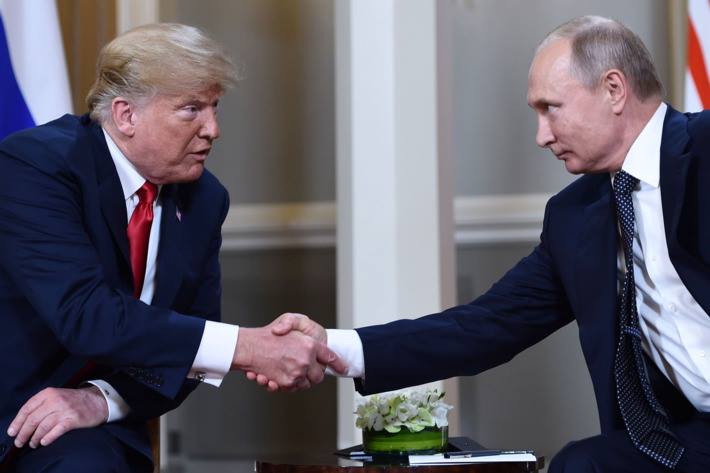 Bloomberg: Putin tells diplomats he made Trump an offer to hold a 'referendum' on Ukraine
Vladimir Putin told Russian diplomats that he made a proposal to Donald Trump at their summit this week to hold a referendum to help resolve the conflict in eastern Ukraine, but agreed not to disclose the plan publicly so the U.S. president could consider it, according to two people who attended Putin's closed-door speech on July 19.
Details of what the two leaders discussed in their summit in Helsinki, Finland, remain scarce, with much of the description so far coming from Russia. While Putin portrayed the Ukraine offer as a sign he's seeking to bring the four-year-old crisis to an end, a referendum is likely to be a hard sell with Ukraine and its backers in Europe, who remain committed to an 2015 European-brokered truce deal for the Donbas region, parts of which are controlled by Russian-backed separatists, as reported by Bloomberg.