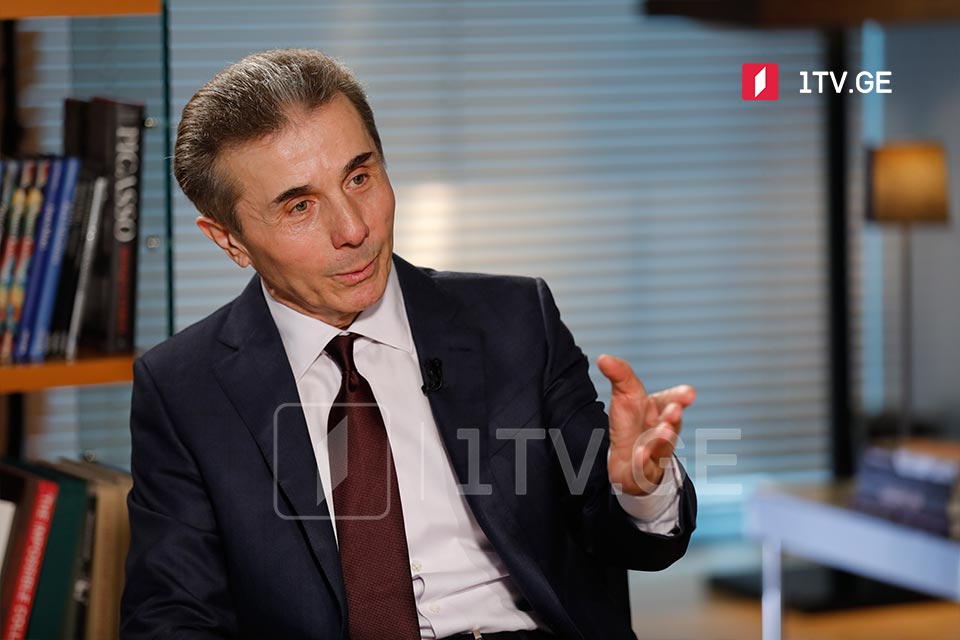 Bidzina Ivanishvili: If the team has difficulty, it means I did it wrong
Bidzina Ivanishvili, the founder of the Georgian Dream, explained why he does not think it is right to come back to politics again.
According to Ivanishvili, he is not going to return to politics, because if the society still needs people like him, the Georgian Dream is the team that consists of people like him.
Ivanishvili declared he is not going to return to politics in response to the Georgian Public Broadcaster host Giorgi Gvimradze's question whether there is a case when Bidzina Ivanishvili comes back.
"The team was inexperienced, eclectic, it was not a one-party team. When I left the party, you could say it was a coalition parliament because it consisted of several parties. I was very active in 2016 helping the team in the processes to firmly establish its ideology and form a party, unfortunately, I saw that too and probably others noticed that it failed for many reasons. A few months ago, the Green Party and Social Democrats, who kept the face of the Georgian Dream for a long time and I can say nothing more than thank you for it, left. Although it was not an artificial split. They wished for it and no one interfered. When I came back to politics for the second time, I will not hide, the Georgian Dream neither wanted to run in one team. Unfortunately, the party couldn't be developed and formed in time. There was an objective danger that the party, which was called Georgian Dream, could collapse. This danger was real. I came back and I have been working with the team in this direction for more than two years, and the Georgian Dream is a completely different team today. I have already done what I could for the team. I leave a solid uniform team, which is called the Georgian Dream. It is an already experienced team and not the one I left after my first year in politics. The team got from me everything it could. If the team has difficulty now and I come back, it would be vague why do I quit if I have to return. I did everything I could," Ivanishvili said.