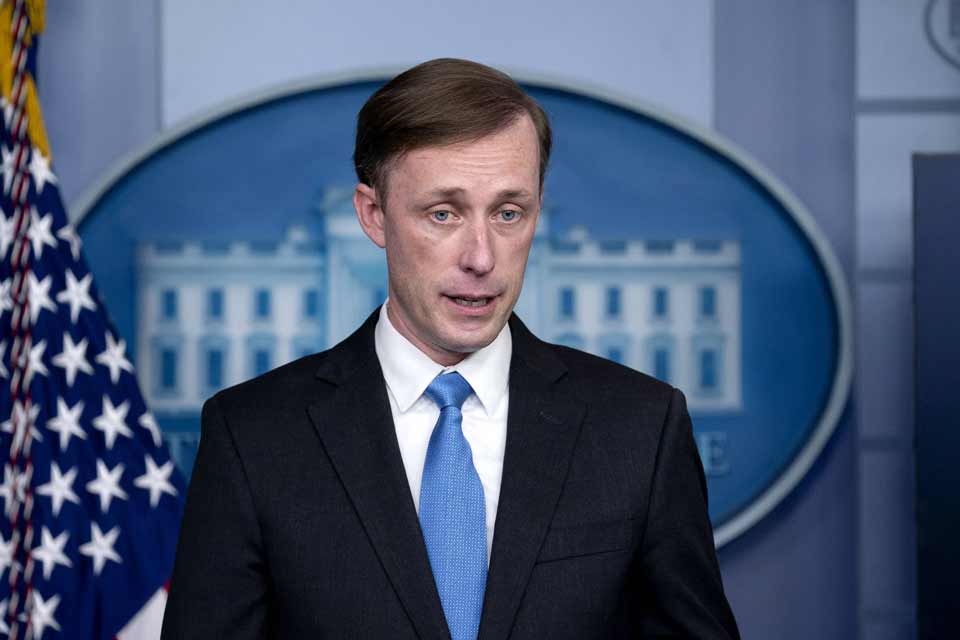 Biden Aide hails Kherson's takeover as 'Extraordinary Victory'
Russia's withdrawal from the Ukrainian city of Kherson is an "extraordinary victory" for Kyiv, White House National Security Adviser Jake Sullivan said Saturday.
Sullivan added, however, he had not yet verified Russia's claims that it had pulled its forces from the west bank of the Dnipro River in the Kherson region, abandoning the only regional capital captured in its invasion of Ukraine.
"But it does look as though the Russians have executed this withdrawal," he told reporters aboard Air Force One as President Joe Biden headed to a summit in Cambodia.
"And it does look as though the Ukrainians have just won an extraordinary victory, where the one regional capital that Russia had seized in this war is now back under a Ukrainian flag."
Ukrainian President Volodymyr Zelenskiy declared Kherson re-captured in a video address posted Friday on his Telegram channel.
The city has been occupied by Russia since the first weeks of the war.