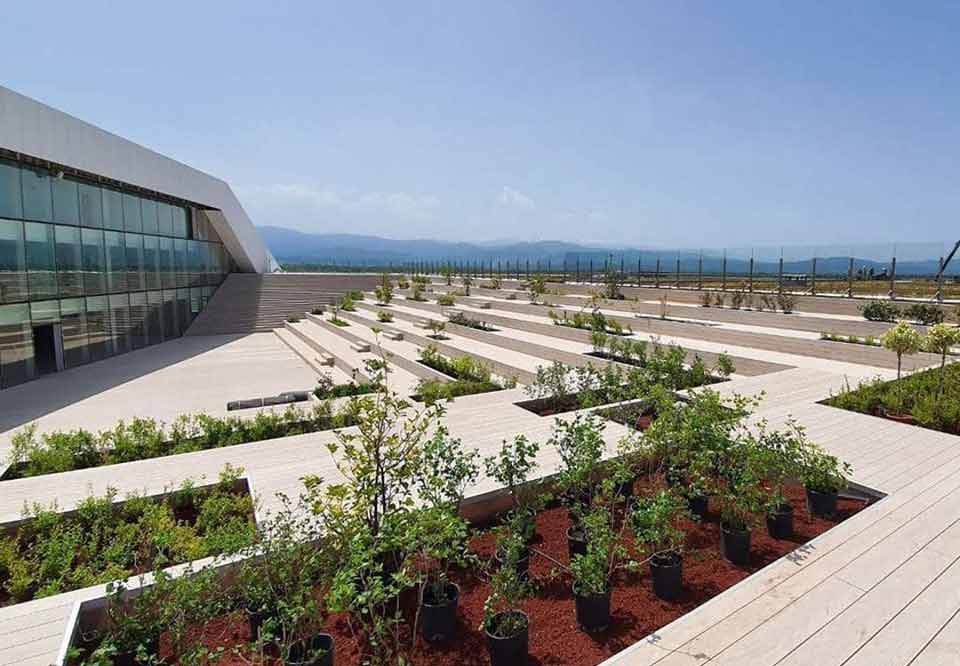 Another stage of construction of Passenger Terminal at Kutaisi Airport completed
Another stage of construction of a new passenger terminal at Kutaisi International Airport has been completed.
According to the press service of the United Airports of  Georgia, the terminal terrace, facade, glass-fittings and roof were arranged. The new terminal has a so-called green roof and greened open terraces as well.
The works were carried out by Anagi LLC.
After the completion of the new terminal construction, the existing terminal will be repaired as well, after which both will be merged and the airport will have a common terminal, with flight and departure halls.
Upon completion of the construction of the new passenger terminal, the airport will have 7 exits (the so-called gate). Moreover, the airport will be increased by 4 times, and it will be able to serve 1,200 passengers per hour without interruption.
After the completion of the project, the total area of ​​Kutaisi International Airport will be about 30 thousand square meters.