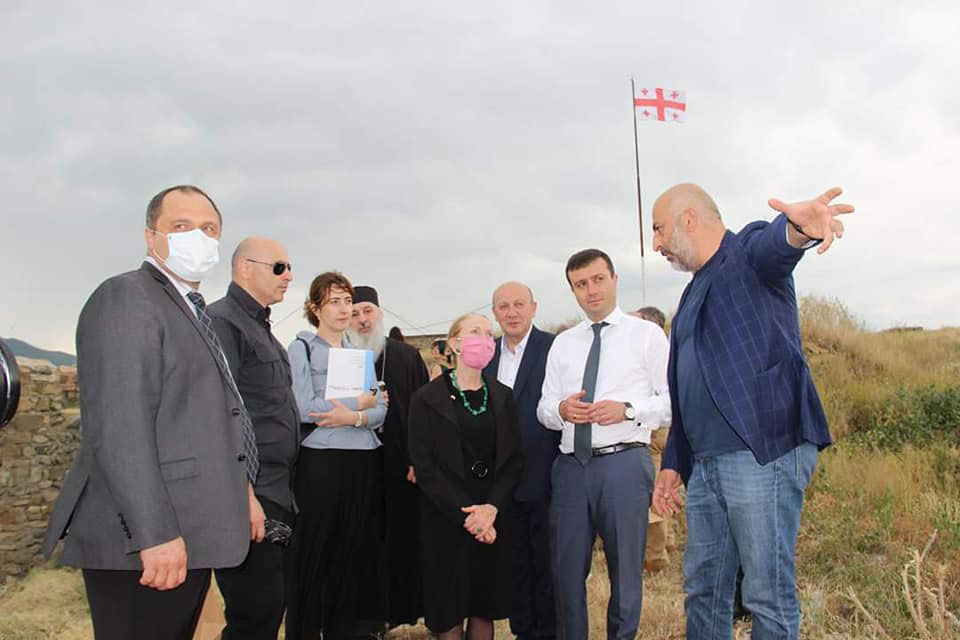 Ambassador Kelly Degnan visits Gori
Ambassador Kelly C. Degnan has visited Gori today. The Ambassador met with Gori Mayor Tavzarashvili and Shida Kartli Governor Khojevanishvili to discuss the impact of COVID-19 on the city and the region, as well as the devastating effect on local communities of the continued illegal borderization activities along the Administrative Boundary Line and for the upcoming elections, US Embassy reported.
As mentioned in the Embassy's statement, the Ambassador also had informative discussions with Gori's current and future civil society leaders.
"At the Gori Georgian Red Cross Society (GRCS) office, the Ambassador was briefed by GRCS and International Federation of the Red Cross and Red Crescent (IFRC) volunteers on their dedicated outreach to those in need during the COVID-19 crisis. She joined Red Cross Field Office volunteers to deliver food and other supplies to Gori residents affected by the pandemic," the statement reads.
US Embassy noted that "Ambassador Degnan joined Governor Khojevanishvili, Mayor Tazarashvili, and others for a visit to Gori Fortress, where she learned about the fortress's ongoing transformation into a living history site for tourists and local residents."
As reported, "the Ambassador completed her trip to Gori with a visit to the Gori Domestic Violence Center, supported by Embassy Tbilisi's Office of International Narcotics and Law Enforcement."