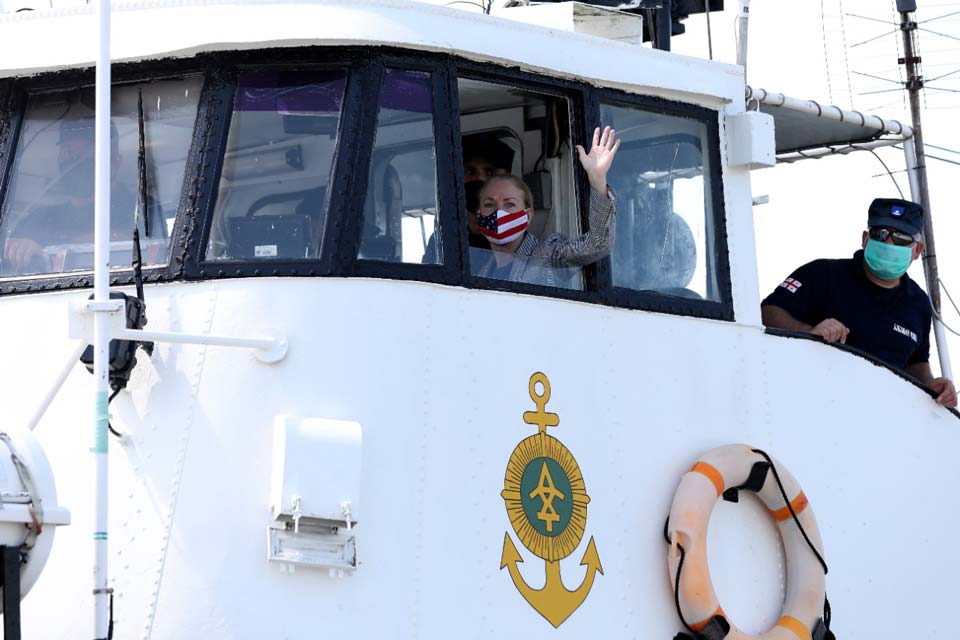 Ambassador Degnan visits the PACE terminals in Poti
The U.S Ambassador to Georgia Kelly Degnan visited the PACE terminals, a Georgian-American company operating in the port of Poti for almost 30 years, according to the US Embassy in Tbilisi.
The Ambassador visited to see how Georgian and American business leaders are using U.S. government support to build prosperity in both countries.
"The company's expansion is being financed by a $50 million USD loan from the U.S. International Development Financial Corporation, an independent U.S. government agency. This expansion will add 100 new jobs for the city of Poti and support the economic development of Georgia" the Embassy stated.
From the PACE terminals, the Ambassador took a short ride across the harbour on one of seven vessels donated by the U.S. government to the Georgian Coast Guard.
The staff of the Coast Guard briefed the Ambassador on their progress developing interoperability with NATO allies and noted 280 Coast Guard personnel have now received advanced U.S. training. As part of their contribution to regional stability, they are now training their Ukrainian counterparts.
"Multiple U.S. government departments and agencies collaborate with the Georgian Coast Guard to support its growing ability to strengthen Georgia's maritime security and contribute to the security of the Black Sea region," the US Embassy in Tbilisi noted.