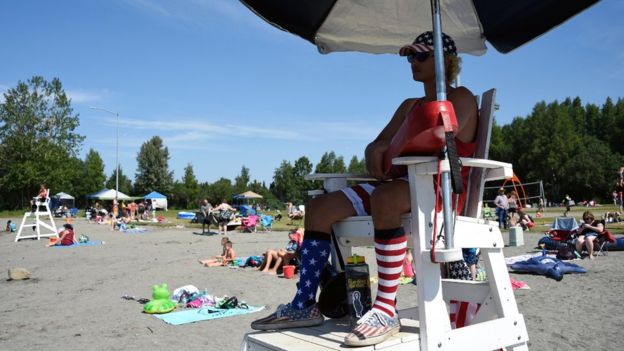 Alaska heatwave: Anchorage hits record temperature
The US state of Alaska, part of which lies inside the Arctic Circle, is sweltering under a heatwave, with record temperatures recorded in several areas, including its largest city.
Temperatures reached 90F (32C) in Anchorage on Thursday, shattering the city's previous record of 85F. Several other places in southern Alaska also set all-time or daily records.
Experts say the unusual weather has been caused by a "heat dome" over the southern part of the state. The high-pressure system is expected to move north next week, BBC reports.