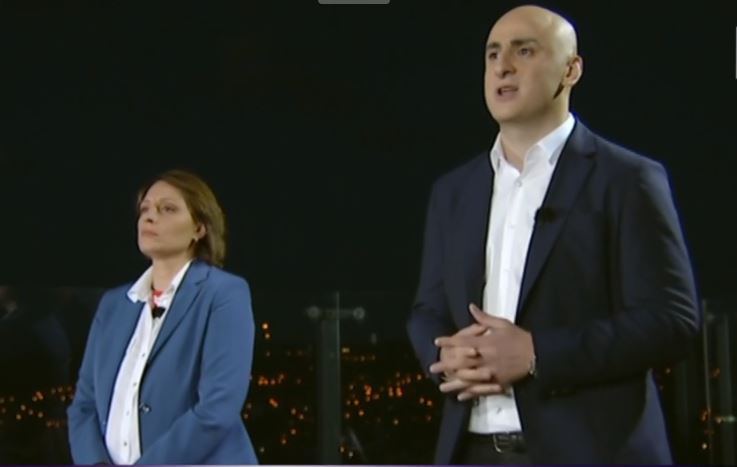 UNM nominates Nika Melia as Tbilisi mayoral candidate 
Today, the opposition United National Movement (UNM) party has nominated its Chairman Nika Melia as a candidate for the Tbilisi Mayor, founder of political force Droa Elene Khoshtaria as a candidate for Tbilisi Sakrebulo (City Assembly) Chairman, and Girchi-More Freedom leader Zurab Japaridze as a candidate for Vice-Mayor in the upcoming local elections.
Nika Melia pledged UNM would not nominate majoritarian candidates in Tbilisi but back the candidates of multi-party agreement. "The future of Georgia is a coalition government," UNM Chair stated.
Girchi-More Freedom party will support Nika Melia to fully mobilize the votes, party leader Zurab Japaridze posted on Facebook, explaining that survey showed he would fail to the second round of the mayoral elections.
Droa founder Elene Khoshtaria deemed UNM's idea of multi-party candidates as "very important."
"We must take the step so that Tbilisi Sakrebuli and the Mayor are no longer an addition to the central government," Khoshtaria declared.
The local elections are scheduled for November 2, 2021.