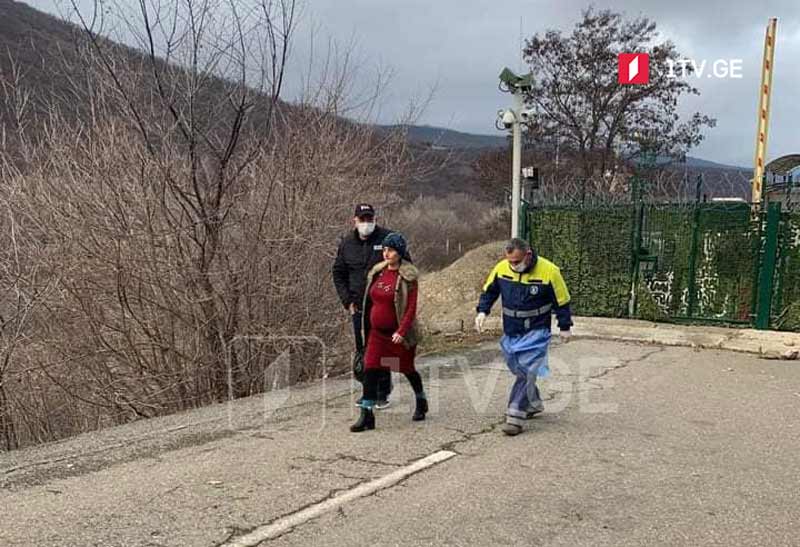 Tskhinvali occupation regime hands pregnant detainee over to Georgia
Russia-controlled occupation regime handed over an eight-month pregnant Georgian citizen Tatia Adikashvili to the Georgian authorities on Thursday.
Earlier this week, Tatia Adiakshvili with her husband Malkhaz Vanishvili visited Data Vanishvili in the village of Khurvaleti near the occupied Tskhinvali (South Ossetia) region.
Malkhaz Vanishvili's grandfather, Data Vanishvili lives behind the barbed wire fence erected by the occupation forces.
Based on the EU hotline information, Malkhaz Vanishvili applied to the occupation regime for so-called citizenship.
After the quarantine period, Tatia Adiakshvili will join her family.