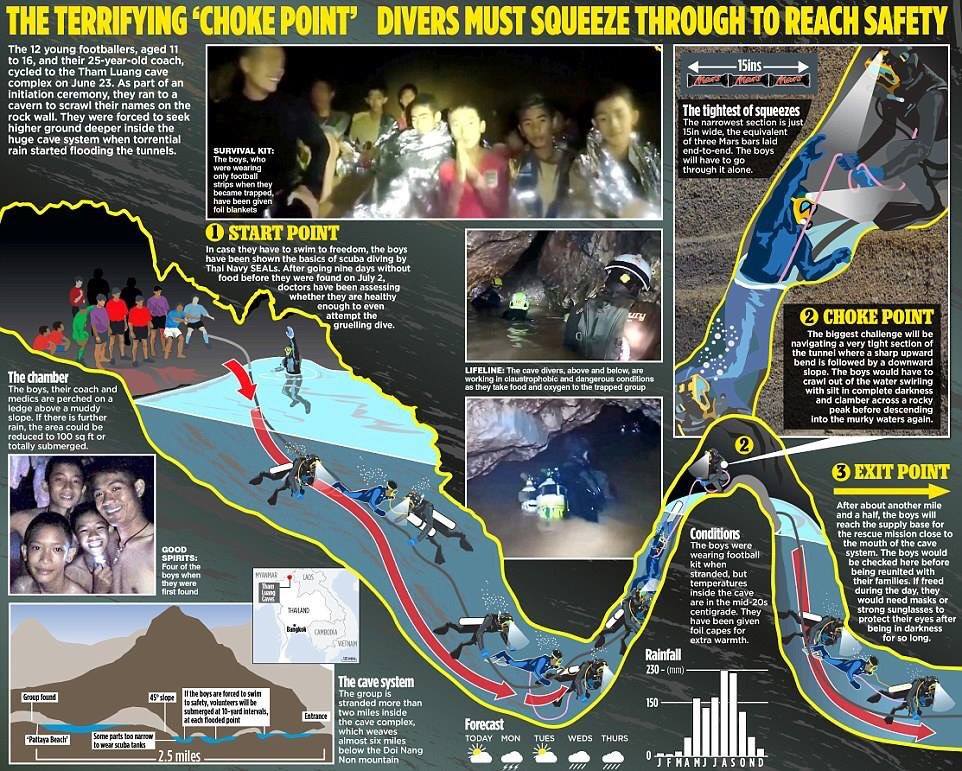 Thailand cave rescue: Operation to save children underway
The Thai government has revealed details of plan for bringing 12 boys and one adult out of a cave where they have been trapped for two weeks.
The children will have  air supply and full-face masks during the operation, each accompanied by two experienced divers. They will be connected to each other with a rope.
The authorities argue that the main positive side of the plan is that the withdrawal of the children will be faster and it will require minimal resources. The only real danger is panic. If children can get them used to being underwater and breathing underwater they will get them out safely.
Rescue operation is already underway for several hours. The first survival from the cave is expected for the evening.