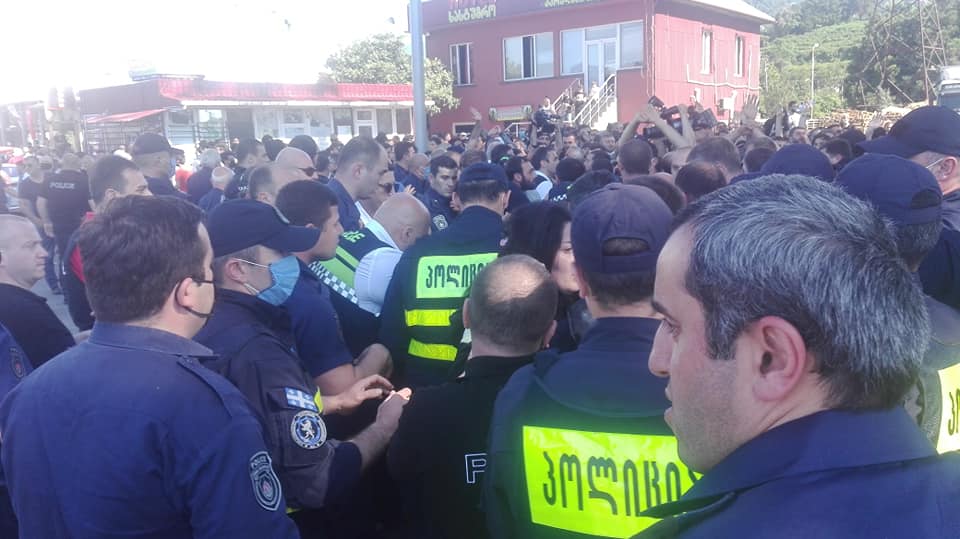 Supporters of criminal authority "Lavas Oghli" hold protest rally
The supporters of criminal authority Mindia G. under the nickname "Lavas Oghli" held a protest rally at Akhalsopeli section of Batumi-Sarpi central highway.
The protesters sat on the asphalt and blocked the road which resulted in the verbal and physical confrontation between the police and protesters. Several supporters of criminal authority were apprehended.
Protesters demand the extradition of Mindia G from Turkey to Georgia or to a third country.