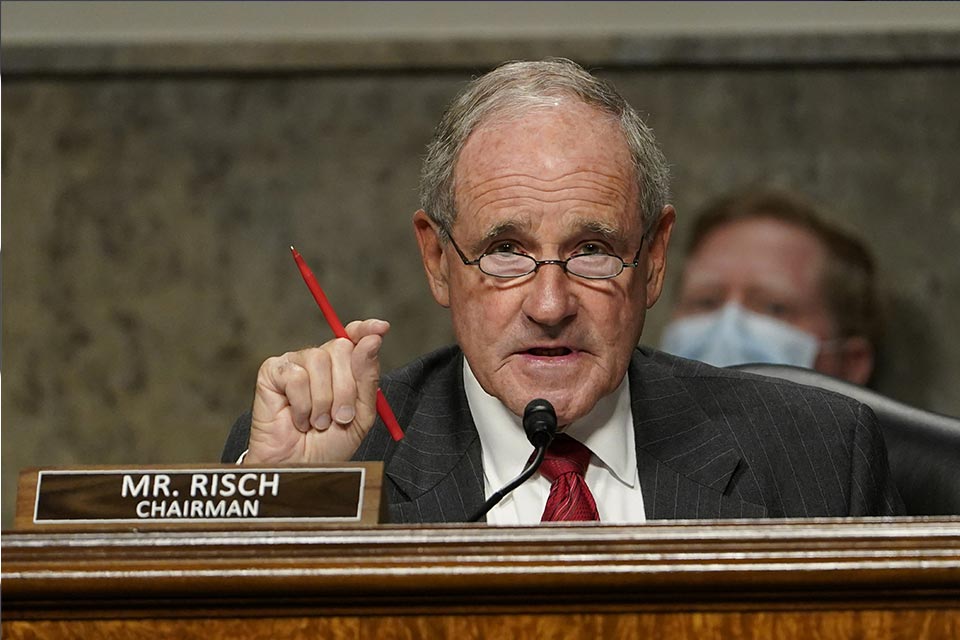 Senator Risch encouraged to see Nika Melia released from prison
U.S. Senator Jim Risch (R-Idaho), the ranking member of the Senate Foreign Relations Committee, says he is encouraged to see that Nika Melia, leader of Georgia's United National Movement Party, has been released from prison.
"His release fulfills of one of the key promises made in the April 2021 agreement that was designed to bring an end to the country's 18-month-long political impasse. Now that Mr. Melia has been released, I expect to see those political parties that have not yet signed on to last month's agreement make good on their promises, sign the agreement, take their seats in Georgia's Parliament, and work alongside the other signatories to close this messy chapter in Georgia's political history," U.S. Senator underscored.
I'm encouraged to see #NikaMelia, leader of @UNMGeorgia, released from prison – fulfilling a promise made in the April 2021 agreement. Now, I expect to see all political parties take their seats in #Georgia's Parliament & work together. https://t.co/7jOia2BYg4

— Senate Foreign Relations Committee Ranking Member (@SenateForeign) May 11, 2021
The chairman of the United National Movement, Nika Melia, has left the prison on Tuesday. Tbilisi City Court satisfied the prosecution's motion to substitute Nika Melia's pre-trial detention with a release on bail. 
The decision comes after the European Union posted bail on Saturday worth GEL 40,000 (USD 11,680) to free jailed UNM Chair Nika Melia.
Tbilisi City Court ruled imprisonment for Nika Melia in February. Melia was accused of organizing mass violence during anti-government protests in 2019. He was arrested on February 23.
UNM Chair @NikaMelia5 is released from prison on bail posted by the EU. Melia was held in pre-trial detention on pol motivated charges for 2 months+. We thank 🇪🇺&🇺🇸for their continued engagement w/🇬🇪 during the pol crisis, and for serving as a beacon for 🇬🇪 Western aspirations. pic.twitter.com/UiYRf6RwL0

— UNM Georgia (ენმ) (@UNMGeorgia) May 11, 2021