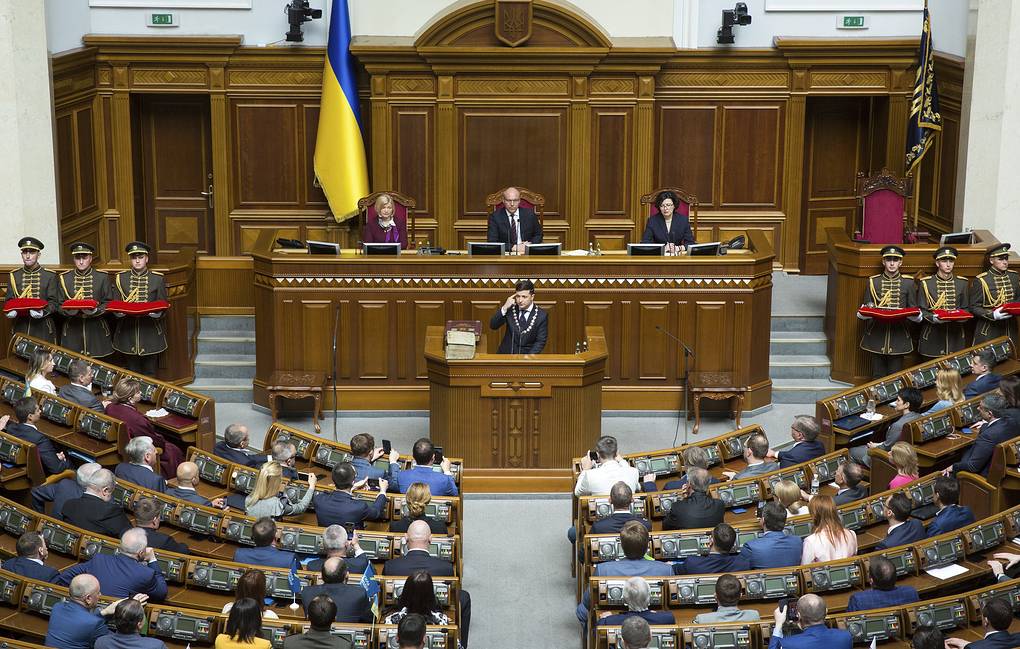 President Zelensky dismisses Ukrainian parliament
Volodymyr Zelensky, President of Ukraine, who was sworn in on May 20 dismissed parliament and set snap parliamentary elections for July 21.
Volodymyr Zelensky, 41, vowed to stop the conflict in eastern Ukraine, pledging "our first task is a ceasefire in Donbass", in an inaugural speech full of rhetorical flourishes.
Having secured a landslide victory with his broad popular appeal, he eschewed the traditional motorcade, instead choosing to walk to parliament through a park.
Flanked by four bodyguards, he exchanged high-fives with supporters and posed for a selfie with one of them, as reported by The Times.