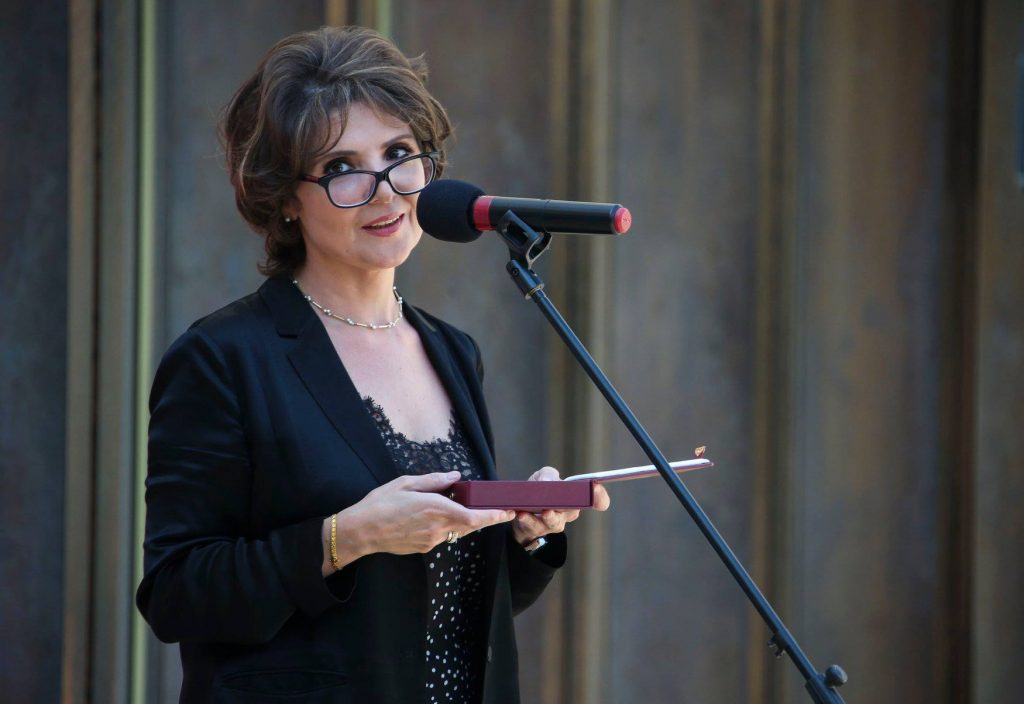 President Margvelashvili Awards Eliso Bolkvadze Order of Honor
President of Georgia Giorgi Margvelashvili has awarded Eliso Bolkvadze, UNESCO Artist for Peace and Georgian public artist with Order of Honor for promoting Georgian music, contributing to developing world music and performing fruitful creative activities.
According to President Margvelashvili, it is a great pleasure when Georgian people distinguished by their talents gain worldwide recognition, do not forget about their homeland and make every effort to promote its best qualities.
"Ms. Eliso, I would like to thank you for your dedication and fruitful activities over these years; also, for you pedagogical and educational service," President Margvelashvili said.
Eliso Bolkvadze thanked President Margvelashvili for appreciation, emphasizing that this is the highest and the most important award ever given to her.
"I am being very emotional now. It is a great pleasure and honor to receive this award. Thank you for the assistance and support that you, Mr. President, have shown for the Festival since the very first day of its establishment; especially, for your support for the Foundation "Lyra", and Batumi Festival. I believe this is the highest and the most important award that I have ever obtained," Bolkvadze said.
Pascal Meunier, Ambassador of France to Georgia has also attended the awards ceremony.
"This year we were invited to Chokhatauri to attend the concert of young pianists, organized by Eliso Bolkvadze. At the concert, Lithuanian and Georgian young pianists and representatives of ethnic minorities in Georgia have performed. I have seen the great happiness on their parents' faces, as this was an opportunity given to these young musicians to develop and demonstrate own talents. France has already awarded Order of Arts and Literature to Eliso Bolkvadze in 2015. Today I am very happy to share her joy of being awarded by Georgia," Pascal Meunier said.
Leave comment