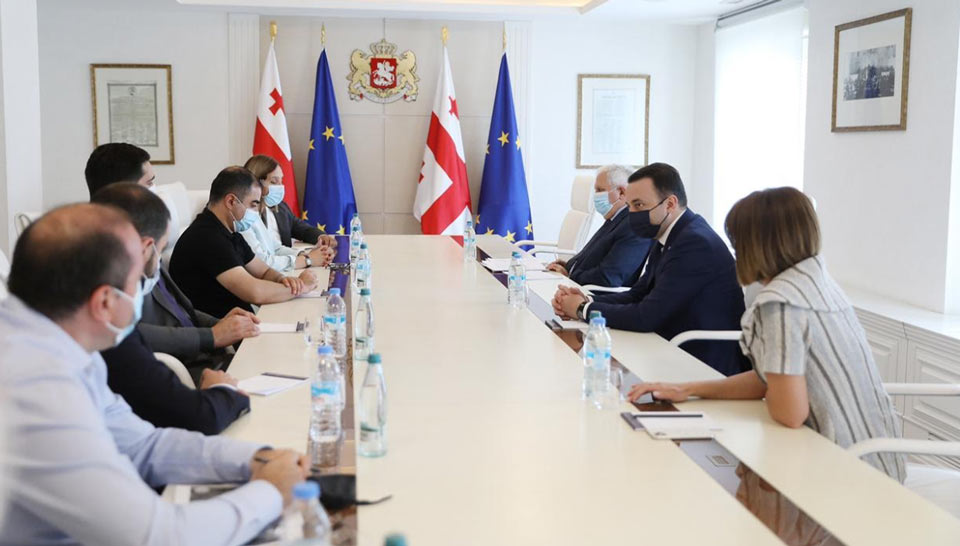 PM, Health Minister, Heads of Clinics discuss expanded vaccination measures
Georgian Prime Minister Irakli Garibashvili and Minister of Health Ekaterine Tikaradze met heads of clinics from across Georgia on Tuesday. The meeting addressed easing Covid-19 related restrictions and the vaccination process expansion.
The healthcare executives briefed the PM in detail about the flow of the vaccination process in the country.
Irakli Garibashvili outlined all the essential measures required for an extended vaccination with greater efficiency and effectiveness.
Prime Minister noted that local authorities would become engaged in the planned mass immunization and mobilization of the Vaccination Centers in big cities.
The PM underlined that Georgia would receive 1 million Covid-19 vaccine shots in two weeks. He said that Georgia would have got over 3.6 million vaccine shots by the end of the year.
The facemask wearing rule becomes voluntary outdoor though stands for indoor and public transport from June 22. The Interagency Coordination Council on Tuesday also decided to lift movement restrictions from July 1.