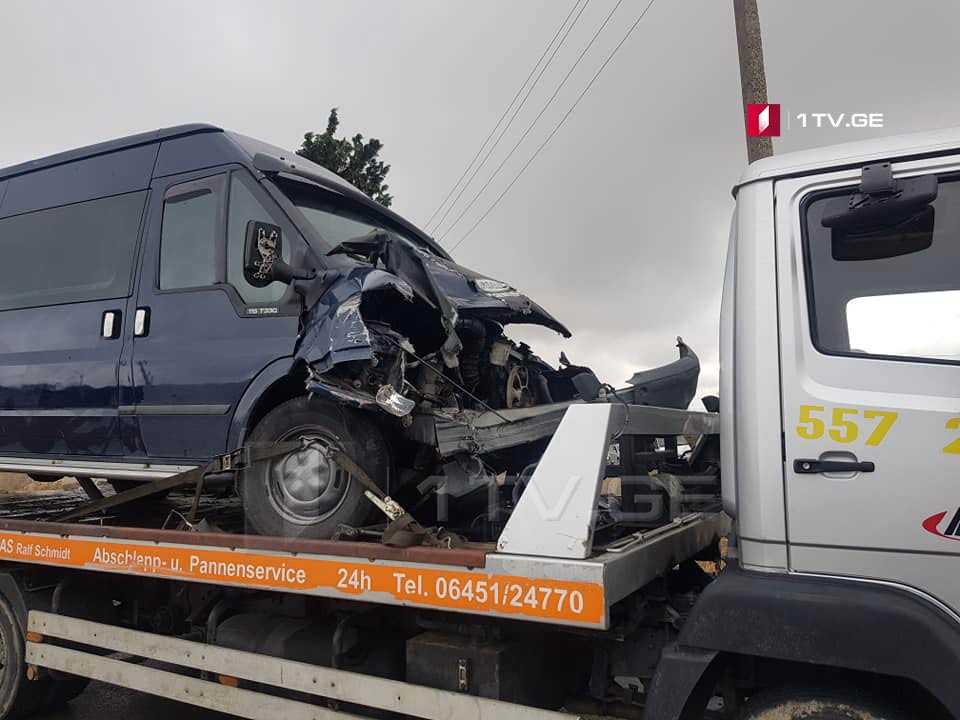 Passengers injured in road accident near Teleti village placed at hospitals
The 20 passengers injured in a road accident near Teleti village of Kvemo Kartli region of Georgia are placed at different hospitals in Tbilisi. The 17 patients are citizens of Armenia, 2 – Georgians, 1- Azerbaijani.
The road accident that took place early this morning claimed the life of 2 people. Both deceased persons are women and citizens of Armenia.
Three mini-buses and one car collided. One of the mini-buses was transporting passengers from Yerevan into the direction of Batumi city of Adjara region. An investigation is ongoing into the fatal accident.