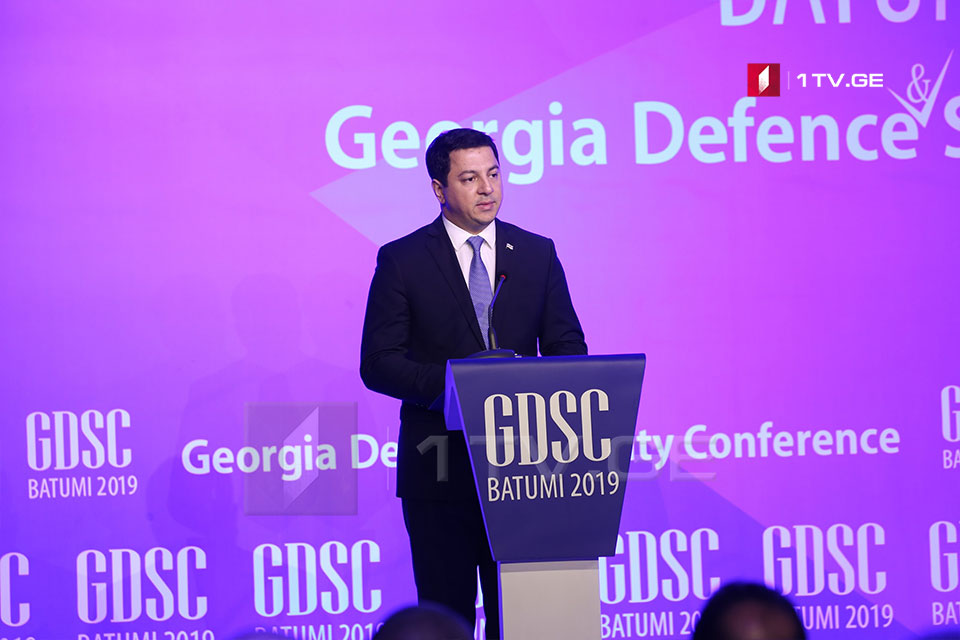 Parliament Speaker – We believe that our partners will pass a clear message to the Kremlin
We believe that our partners will pass a clear message to the Kremlin that altering of borders in Europe is unacceptable with means of occupation and aggression – Archil Talakvadze, Parliament Speaker said in Batumi city where he is attending the 13th Georgia Defense and Security Conference (GDSC).
Talakvadze said that relationship and partnership with the U.S., NATO and the European Union were the right ways to ensure Georgia's peaceful development and progress.
"Under the circumstance when the world is becoming more and more frightening, the allies have to stand by each other. Thirty years passed after the fall of the Berlin Wall and 27 years – after the illegal occupation of Georgia's territories, 5 years passed after the illegal annexation of Crimea that means that Russia remains one of the greatest threats for our security. Russia continues installation of barbed wires but we represent the nation, which aspires to democracy, tolerance and adheres to the fairness principles. We should not fear and take steps backwards," Talakvadze said.
The 13th Defense and Security Conference is hosted by Hilton Hotel in Batumi. High-ranking Georgian and foreign politicians, military experts and representatives of civil society, mass media and academic circles are taking part in the conference.