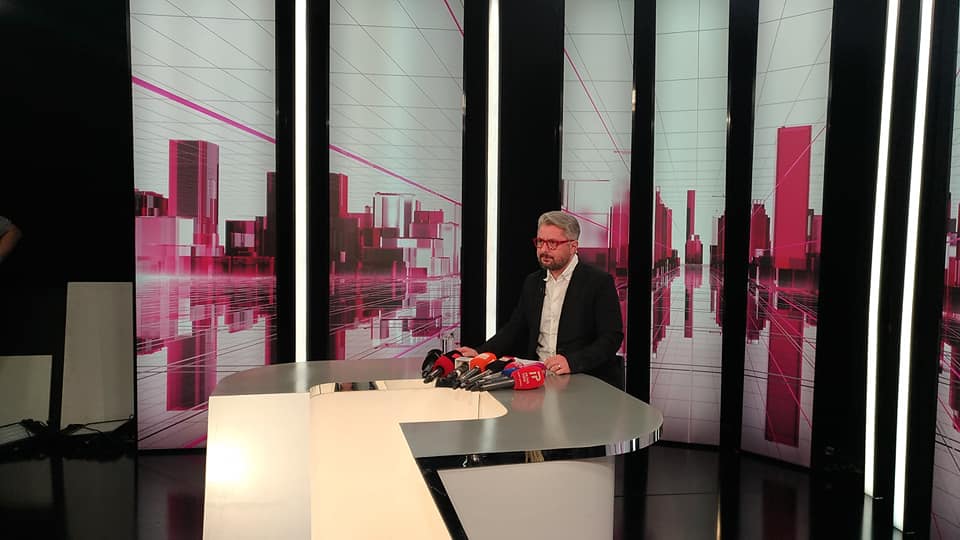 Nika Gvaramia: Liquidation of journalist Giorgi Gabunia was planned on the order of Chechen President Ramzan Kadyrov
Nika Gvaramia, General Director of Mtavari Arkhi, claims that the liquidation of journalist Giorgi Gabunia was planned on the orders of Chechen President Ramzan Kadyrov.
"Georgia's Counter-Terrorism Service arrested a Russian citizen born in Ingushetia, Vasambek Bokov. The Georgian authorities learned from Ukrainian law enforcement agencies that on the order of Chechen leader Ramzan Kadyrov, this person planned to liquidate Giorgi Gabunia, a journalist of Matvari Arkhi, outstanding figure and citizen of our country", – Gvaramia said.
Gvaramia links this fact with the statements made by Giorgi Gabunia on Rustavi 2 TV air, addressing to Russian President Putin and Kadyrov.
According to him, an investigation has been launched on the territory of Ukraine.
"The Georgian authorities did not take this information seriously as it was considered to be a provocation of the large Georgian lobby in Ukraine. Nevertheless, they still strengthened control over the movement of Giorgi Gabunia, and this is welcome. It is emotionally hard to realize that the main face of television and my deputy has been under mortal threat at the behest of Ramzan Kadyrov, who is the main terrorist stronghold of the world number one terrorist Vladimir Putin," – Nika Gvaramia said.